We love our affiliates. Ecamm Live affiliates are the cream in our coffee and the green to our screen. We'd be lost without you. In fact, you all do so much for us that we want to do something special for you.
So we're excited to announce that we're hosting an affiliate contest! And not just any affiliate contest — something for you to really stream about. This contest has a weekly prize for the top affiliate. That means we're giving away 4 huge prize packs (plus tons of smaller bonus prizes throughout the month).
Be sure to check your email. We'll be sending along special promotions, exclusive trainings, and more info by email to all affiliates.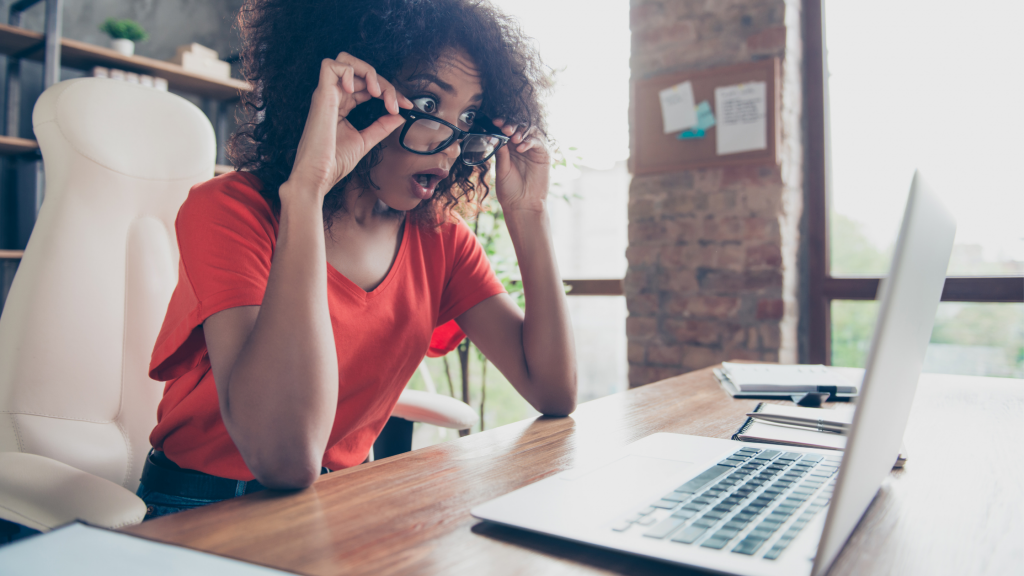 Do we have your attention? Great! Let's break down the details.
Here's How it Works
This contest is open to all Ecamm Live affiliates. Not an affiliate yet? No problem! You can sign up right here.
The affiliate who drives the most amount of new Ecamm Live subscriptions via his/her affiliate link at the end of each week will win one of our prize packs. We'll announce each weekly winner at 9am ET on Mondays starting on Monday October 12th.
During the month, we'll also be doing special, exclusive trainings and offering promotions and freebies.
The Rules
All new subscriptions must come in via your affiliate link
No subscriptions will be added retroactively (meaning we're not going to add a subscription into the week to add to your total if it comes in on Monday morning the following week)
It does not matter whether the subscription is monthly or annual, Standard or Pro
You are eligible to win any (or all) of our prize packs
The Ultimate Live Streaming Prize Pack
Now that we've got that out of the way, let's talk about the PRIZES. We know that what you REALLY want is to be better, more amazing, more fantastic at live streaming and video content creation… so we spoke with some of our friends and have put together the ultimate live streaming prize packs!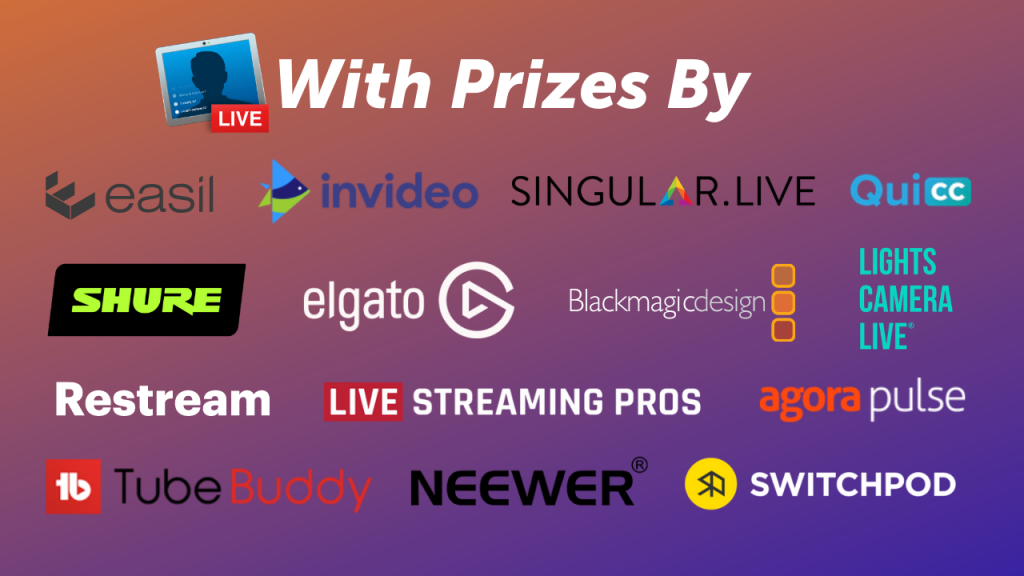 Prize Pack #1
Week 1 (Oct 1 – Oct 9)
Winner: David H. Lawrence XVII
Congratulations!
Prize Pack #2
Week 2 (Oct 10 – Oct 16)
Winner: Shawn "Doc Rock" Boyd
Congratulations!
Prize Pack #3
Week 3 (Oct 17 – Oct 23)
Winner announced Monday October 26th
Prize Pack #4
Week 4 (Oct 24 – Oct 31)
Winner announced Monday November 2nd
Freebies, Promo Codes, & More!
All Ecamm Live affiliates will get the following:
TubeBuddy 3 months extended trial of the Legend Plan
Easil's Plus plan for the remainder of 2020 (plus, you can add all of your team members into the plan for free!)
With bonus prizes throughout the month for those who drive the most trials, have the most engaging videos, drive the most traffic to their affiliate link, the best Ecamm Live comparison video, and more!
Trainings
Want to know more about how to use the gear and software included on our prize list? You've got it! We'll be hosting exclusive trainings and demos for all Ecamm Live affiliates throughout the month. Keep an eye on your email. We'll send you invitations for each training session and we'll post the links right here.
Ecamm Press Kit
Need our logo, fact sheet, or more assets and info? Check out our press kit here. You can also reach out to press@ecamm.com with questions.
Ecamm Interview Mode
Our new Interview Mode will be in Beta during the time period of this contest. This means that anyone who wants to try it can download it in our beta group here. It is a Pro-level feature.
More information about Interview Mode can be found here.