Live streaming is a powerful way to reach new audiences, build customer loyalty, grow engagement, and create authentic content that audiences love. Although live video has only been around for a few years now, it's quickly become one of the most popular marketing tools out there.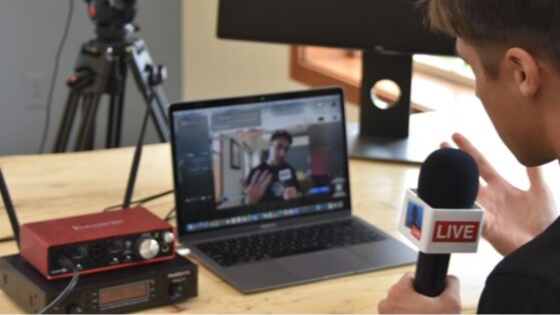 Did you know?
80% of consumers prefer to watch live videos from a brand then read a blog. (Source: Livestream)
63% of people aged 18-34 watch live streaming content regularly. (Source: Neil Patel)
More than 1 in 5 Facebook videos are Live and are watched 3X longer than pre-recorded videos. (Source: Go-Globe)
Yet even with the powerful live video statistics available, there are many entrepreneurs, small businesses, and brands out there that haven't tried live streaming yet. One of the reasons why they (and maybe also YOU) haven't tried live streaming is that they've fallen victim to one of a few common live streaming myths.
Here are some of the live streaming myths we hear all the time.
Myth #1: It's too expensive.
What we hear: "I can't get into live streaming right now. I'd need a ton of expensive equipment, gear, and software. I just can't invest in that right now."
The reality: You can effectively start live streaming right now with nothing more than something to say and a smartphone. It's true. Most live streamers start broadcasting with their smartphone and then work their way up to the set-up that works best for them. Live streaming is as expensive as you want it to be.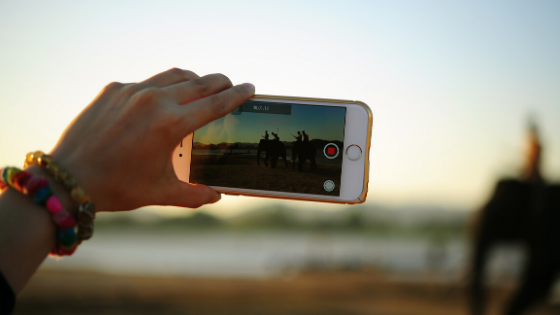 To get started with Ecamm Live, you simply need a Mac computer with a built-in webcam and microphone and you'll be ready to create professional-quality live video broadcasts that include your branding, screen sharing, and even the ability to interview guests!
Total cost: $644
– Used MacBook – roughly $500
– Ecamm Live Standard Annual – $144
Myth #2: It's really hard.
What we hear: "I can't get into live streaming. I'm not tech savvy. It seems really tricky to be able to do all of the cool stuff I want to do."
The reality: Live streaming apps range from the incredibly easy to the incredibly complex. Frankly, you don't need to use a complicated app to get professional results.
With Ecamm Live, we've built a powerful live video studio that lets you do just about anything you can envision. But we've also made our app easy to use so that anyone can pick it up and get started quickly. We even have a built-in "record only" feature so you can practice and play around with some of the features before you ever need to hit that "go live" button.
Live streaming may feel scary or overwhelming, but with just a bit of practice and a supportive community to test things out with and you'll be a professional in no time.
Myth #3: I need a full team to do it.
What we hear: "We don't have a video team. I'm a one-man show and I don't think I can do this on my own."
The reality: Live streaming is significantly easier to do than other video creation. If you don't have a full time videographer or video marketing team, you can still get up and running with live streaming – even if you're flying solo.
What makes live streaming easier than pre-recorded, edited video is that there isn't an expectation for it to be perfect. In fact, most viewers are hoping it won't be because they want the video to be (and feel) real and authentic.
So whether you're walking through your office showing behind-the-scenes, doing a live Q+A, or hosting a product reveal, you don't need a full team of video professionals to be effective.
You can create an entire live video broadcast in Ecamm Live with just one person and some creative ideas. We've made it easy to get started and to take your story to your audience.
Myth #4: It's only for certain kinds of businesses.
What we hear: "I'm not a marketer and I don't want to start a live video show or podcast. Live video isn't for me."
The reality: Everyone (and every business) has a story to tell. Live video is a powerful medium to tell those stories because it's a) highly visual and b) it's personal and authentic.
Whether you're a real estate agent, someone selling LuLaRoe clothing, a pastor of a church, a fitness coach, a musician, or anything in between — live video can help you effectively tell your story and build strong connections while you're doing it. It's a worthwhile investment to make in your business and in yourself.
Myth #5: The value is only during the live video stream.
What we hear: "It's going to be tough getting people to tune in to a regular live stream broadcast and then I'll have spent a ton of time for a few viewers."
The reality: As strange as it may sound, going live is just one aspect of live streaming. Once you're done broadcasting, your live video stays on the social platform you've broadcasted to and all of the engagement your video has received will help it to continue to be seen in "replay" to more viewers.
Live videos can also be downloaded and repurposed. With Ecamm Live, you'll get a high-quality video file of every live broadcast saved automatically on your computer.
Trim down the file and create shorter clips to share on different social channels, grab the transcript and turn your live video into a blog post, or put a spend behind the live video once it's over to get more viewers to catch the replay. As Mike Allton shares, you can create 26 pieces of content from one Facebook Live video. That's a lot of life in one live video.
Don't fall victim to live streaming myths. You have a story to tell and live video can help you tell it effectively. The benefits of live streaming are huge. Don't wait. Get started today.