Back in 2019, it may have been easier to think that hosting your very own live streaming fitness class was a 'nice-to-have'.
But 2020 changed that.
It changed a lot.
The world shifted gears. What seemed like an idea that could simmer on the back burner of your list of goals has become a must.
To quote Jackie Alexander, co-founder of the Humming Puppy yoga studio, "COVID-19 was devastating. We had to shut all three of our studios, which led to some really difficult conversations with our staff. It's hard to see everything you've worked so hard on being pushed to its limits."
Jackie and countless other fitness industry entrepreneurs were hit hard.
But Jackie wasn't going to bow out.
She transformed their business and launched a fitness streaming platform.
And it worked.
At Uscreen, we found that as more people are staying home due to lockdown and the COVID-19 pandemic, they turned to live-streaming to workout and stay healthy. Our recent live streaming statistics research shows that health and fitness verticals saw the most rapid adoption of live videos, with over 1300% increase in minutes live streamed, between March to August 2020.
Why fitness live streaming is the way to go
People looking for ways to stay healthy in the comfort of their homes.
Hosting a live streaming fitness class gives you the flexibility to stream from the safety and comfort of your studio or home. It also opens up a new avenue to generate income through pay-per-view live stream and subscription, allowing you to charge viewers for access to your fitness class.
While that's all exciting, the reality is that growth also takes a new shape.
If you're a brick and mortar fitness entrepreneur, you're like Jackie. The only way to scale your business is to open a new studio — a costly exercise.
Live streaming is way more affordable.
You scale faster online than you would offline. You can reach an unlimited audience size, not have to worry about putting in more hours for more classes, or where you'll fit everyone.
Excited yet?
Here's how to get it done in nine easy steps.

1. Zero-in on your audience
Your audience is gold. They are who you're hosting the fitness classes for and to make it worthwhile (and successful), you have to know who they are and what they want out of a fitness streaming class experience.

Start with a persona of your idea fitness client. A persona is a collection of characteristics of your ideal customer. It includes demographic and psychographic details, like the age, gender, and location of your ideal customer, and why they want to be a part of a live streaming fitness class.

When developed effectively, you get a first-hand look into the heart and mind of who you want to serve. You use these insights to create an experience that helps your client transform into the person they want to be.

Here's a list of questions to uncover who your ideal fitness client is?
Demographic questions
Is your client male or female?
What age groups does your client fit into?
Does your client live in a city, small town, or the countryside?
Psychological question
What major fitness goals does your client have?
Why does this goal matter?
What challenges has your client experienced trying to reach their fitness goals?
Have they tried live streaming fitness classes before, and if so, what worked and what didn't?
You may be wondering how to find answers to the questions. The answer is research.

Find people who fit the description of your demographic and who are health conscious. Ask them what they want out of a fitness class.

Some people may be less inclined to help, others will jump at the chance to be a part of something special. Don't let some deter you. Move to step two.
2. Find your value proposition
Find a unique angle for the live stream, something to position it as attractively as possible.

Ebb and Flow Yoga uses unique class titles and a brief description of the class and benefits. These benefits speak to prospective clients, hinting at what they'll experience.

Whether your teaching yoga classes online or circuit workouts, identify your value proposition with these four key questions:

What benefits do attendees receive (think physical, emotional, psychological)?
What one major benefit stands out?
Why does the class matter?
Why should people attend this class vs another by someone else?
Answering these will help you derive what makes your class unique and turn that into a strong marketing message (more on this later).
3. Plan your live stream
If you're new to fitness live streaming, being in front of an audience may cause nervousness and anxiety.

Use this simple three-step live event structure to deliver your fitness live stream like a pro:

Introduce yourself
Cover who you are, what the class is about, and why it matters. Invite people to follow along and do only what they can. This is important. While some people may be used to live stream fitness classes, many may be newbies.

Explain what equipment attendees will use (if any), and how long the class will be.

Your goal is to create a space where attendees feel welcome, in control, and ready for their fitness experience.

Deliver the goods
Get into the workout. Complete warm-ups and later more the core movements. As you deliver your movements, describe them in easy-to-understand language.

Let your audience know what to look out for, like limitations and common movement challenges when performing exercises. And where there are limitations, share alternate movements for less strain.

Include counts for each movement. Counting gives the mind a way to gauge how long to perform a movement and allows attendees to follow along when they can't look at a screen.
Cooldown
Bring your event to a close. Use the opportunity to direct attendees to more of your material or to join your community on other platforms or get in touch with any questions.

This is an important step.

People on a fitness journey want to achieve a goal and maintain their physical health. Offering a chance to join future classes or an email list helps them and grows your brand.

4. Set up your equipment
You know how to deliver your class, so let's focus on what you'll need to go live.
A camera
While going live may make you feel the urge to splurge on new hardware, you may not need to. Today's smartphones shoot live video well enough to help deliver the quality clients will be happy with.

Alternatively, a camera that can connect your computer and live stream will work, too. If you choose to use a webcam, don't settle for anything less than 1080p for the best quality.
Adequate lighting
Get enough light to eliminate shadows. You may need artificial light but can get away with daylight by shooting directly in front of a window.
Clear sound
Sound, like light, is just as important for a good fitness live streaming experience. Make sure yours is clear enough to pick up your voice and shoot away from noisy environments.
A clear environment
Remove any and all elements that are distracting from your camera lens view. This includes shiny objects, furniture that will get in the way, and also pets that may demand attention mid-workout.
5. Choose a live streaming tool
Live streaming tools connect your camera to the platform you'll stream to. Using Ecamm and Uscreen, for example, you can turn a Mac into a complete live production studio and broadcast live to an audience tuned in to your own branded live streaming platform.
And getting set up is easy. If you're a Mac user, check out how Ecamm works:
6. Pick your live streaming platform
Once you've picked a live streaming tool, settle on your live streaming platform. There are many to choose from, but not all are created equal. When it comes to monetizing your fitness live stream, you need one that gets the job done without any confusion or fuss.

YouTube, Facebook, Zoom, Twitter, Snapchat, and Instagram are options, but getting people to pay for access to your video will be a challenge. their monetization features are not as flexible nor scalable.

This is why you should launch a standalone membership site. It sounds like a bit more to deal with, but the value you get is worth it.

7. Create your membership site
A membership site becomes something you own. It's not subject to YouTube or Facebook algorithm updates.

And when you look at building your brand, using platforms like YouTube and Facebook to draw a large audience is smart. You can advertise your live fitness classes and reach more people faster.

Membership sites also help you earn more without putting in more hours. For example, when you live stream with Uscreen, your fitness class is automatically recorded and available on-demand in your catalog. You can monetize your fitness programs online by selling recordings to subscribers and earn more.

What should you look for in a membership site platform?

Here are five must-haves:
1. A website builder & themes customizations
A seamless way to quickly build a website without coding knowledge and customizing it to match your own branding.
2. A reliable video player
A way to broadcast to the world without lag or buffering.
3. A ready-to-use payment gateway
An easy way to get paid by anyone.
4. Marketing and community engagement tools
The chance to engage your customers directly through email and live chat, and track how well your live streams perform through analytics.
5. Branded Over-The-Top (OTT) apps
Branded apps for mobile, TV, and desktop to reach your audience the way they want to be served.

8. Test, test, test
Before you go live, test all aspects of the setup.
Check:
Camera and sound
Integration with live streaming platform
Internet speed
Sign-up links
Links to any offers your make during the cooldown
To test live streaming platforms, create a separate private page where you can host a test stream. Check the quality of feed, that audio and video work. You want clear sound (no background noise), and enough light to look professional.
If you're streaming from a mobile device or a device that uses a battery, make sure it's fully charged or connected to a power outlet so your event doesn't abruptly end if you run out of battery life.
9. Promote your site and fitness classes
Promotion is all about one big idea: long-term marketing to build your brand.

There are tons of channels out there to use, but these will help you reach and engage your audience.

Social media
Build your profiles and create video marketing content to share snippets of workouts and how people can join your live streams.

Vida Fitness shares how their Instagram followers can take their workouts outdoors on Instagram.

Start a blog and email list
Launch a blog and build an email list. Regularly share helpful content with subscribers. And when you're planning a live event, be sure to share that too.

Chelsea Piers Fitness builds its list by inviting people to join their Fit List to learn about their community.

Paid advertising
Most people are afraid of spending money on paid ads to promote their site and live event. Don't be. When done right, paid aids to get your brand and live stream events in front of your ideal audience faster than organic social media.

What should include when promoting your event? Here's a quick and easy checklist:
Name of the event
What people will benefit from by attending
Who the event is for
When the event takes place
What the fee for attending is (if any)
How long the event will be
A link to sign-up
Rinse and repeat the above.
Take action
It's possible to start streaming live fitness classes. To be successful, you must plan and get your membership site live. It's a key foundational element. Without it, monetizing your content and owning your audience relationships is infinitely more challenging. Getting started today and execute relentlessly to build momentum and growth for your brand.
This article was written & contributed by PJ Taei.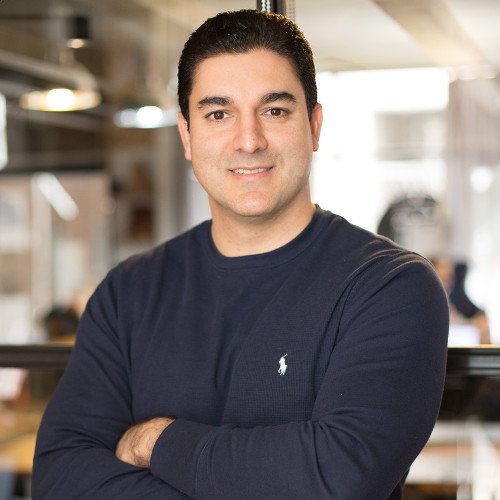 PJ is the founder and president of Uscreen, an all-in-one video monetization and live streaming platform that empowers video entrepreneurs and creators to monetize their content and build thriving businesses around their videos.