In this installment of Meet the Pros, we're chatting with Brian Fanzo of iSocialFanz.
Best known in the live video space as the guy who shouts "press the damn button!", Brian is a millennial keynote speaker who inspires, motivates, and educates businesses on how to leverage emerging technologies and digital marketing – to stand out from the noise and engage with customers of all ages.
Catch Meet the Pros live every Tuesday at 2pm EDT on Facebook and YouTube Live.
Key takeaways from this episode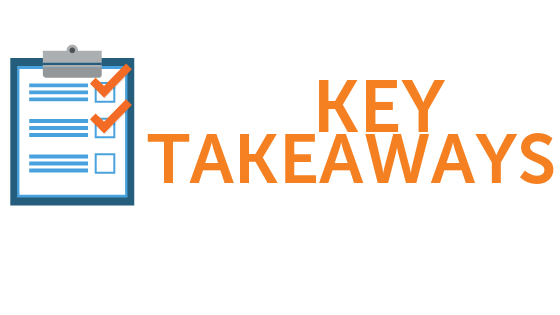 Push the damn button. Stop overthinking and start going live.
Perfection is a fairytale and control is an illusion.
Start with storytelling and be yourself.
Create content in all different forms so that your audience can consume your content on their terms.
Our favorite quote
Live video is scary. The first time you're ever on live video is hard. The first time you ever watch yourself back on video you realize that you hate watching yourself on video. And these are all the things that everyone realizes… but until you press the damn button, we're going to make all of these excuses. I have a hair appointment. I have a webinar. I don't have the right lighting. I mean, I'm sitting in a hotel right now doing this on my laptop. You don't need as much as what people say you do.
Read the full transcript
Glen: Hi everyone. Welcome to another installment of Meet the Pros. I'm Glen Aspeslagh and I'll be your host today coming to you live from Ecamm headquarters. We have a really exciting… well, I should say that I'm really excited to have this guest on Meet the Pros today. Without further ado, I'm going to bring on Brian Fanzo and give you an introduction here.

Hey Brian, how you doing?

Brian: I'm doing great thanks. Thanks for having me. Excited to be here.

Glen: In case you don't know (and you probably know), Brian Fanzo is the founder of iSocialFanz and has been a huge advocate of live video over the years. He's also a self-described millennial keynote speaker.

He inspires, motivates, and educates businesses on how to leverage emerging technologies. I'm totally reading off this piece of paper. I have so many questions for Brian right now and I'm sure you do, too. This is live, so if you have any questions post them down in the comments below and we'll pick up on those and get your questions answered. We'll bring the comments up on the screen here for those of you watching live on YouTube and Facebook, we'll get your comments coming in and I'll put those up on screen if you have any questions.
Thanks for joining us, Brian. Pleased to meet you. Why don't you tell us a bit about iSocialFanz and what you've been doing for the past couple of years.

Brian: Sure, so you know that I'm a Computer Science Major. I actually randomly worked for the U.S. Government in Cyber Security and left there to work for a data center company and then started my dream job, which was kind of modeled after Guy Kawasaki, the evangelist for Apple.
So I became a technology evangelist and then about five years ago (it'll be five years in two weeks), I went out on my own and now I'm a full time keynote speaker and I host three podcasts.
Live video has been a huge gateway for me. I ran a Google Hangout show for a couple of years on Google+ and then Meerkat came out and it happened to be a perfect time for me. I went to South by Southwest before it actually blew up. So I've been doing live video since Meerkat came out in March of 2014. I've done a little over 3500 live videos myself, including launching them with IBM and Dell and Samsung.
I'm actually here in San Francisco right now speaking at an event tomorrow, but the last time I was in San Francisco, I did 20 hours of live streaming for the Super Bowl when the Super Bowl was here in San Francisco, so I've been on a crazy journey with a little bit of everything. I love what I do now. I get to speak at about 64 events this year with the goal of a hundred events next year.

Glen: Wow, that's a lot of events. So you said you're off on your own and running the show? I mean tell me a bit about how that works.

Brian: Yeah, so I'm an entrepreneur and have been now for five years. I tried the marketing agency side, but I wasn't a big fan of that so now I have a speaker agent that helps me negotiate that side of my business and I have someone on my team that helps with content for my clients, but other than that it's all me.

I get to work with a lot of brands that I used to work with. I've worked with IBM and Dell and Samsung. They had hired me as an influencer originally, just based on my social footprint. And now I build out influencer programs with those companies, so I've come full circle. The event I'm speaking at tomorrow is a tourism summit. I work with a lot of tourism hospitality brands on what I call "Press the Damn Button," which is really how do you tell you story? How do you put yourself out there? And of course live video is a big catalyst for that.

Glen: Wow, tell me a little more about "Press the Damn Button". I heard this phrase a couple of times here.

Brian: Yeah, so originally "Press the Damn Button" was actually just one slide on a presentation I did back in 2016. I was doing at least one live video a day and this was when we just went live because we could go live. We learned quickly that there's a lot of bad live content, but at the time we were just going live all the time and I would speak to these brands and companies and I would go on stage and they would say "Brian, you inspired me. I believe in live video. I'm going to do it."

And then they would come back a year later to the same event and they'd be like, "Brian, you inspired me last year and here are all of my notes. I wanted to go live, but this didn't work or that didn't work or we didn't have the equipment. We're going to think about going live this time." And out of frustration. I was like "Jesus, just press the damn button."

That was the epitome of it and now it's become a thing and it's going to be my first book that I'm finishing up right now. It'll be called "Press the Damn Button: Empathy Starts With Me."

It was the launching point and now it's my keynote that I'm giving three times this week and three times next week as well. It used to start with live video and now it's more storytelling as a whole. It's just something for people to remember. It's about putting yourself out there.

Live video is scary. The first time you're ever on live video is hard. The first time you ever watch yourself back on video you realize that you hate watching yourself on video. And these are all the things that everyone realizes… but until you press the damn button, we're going to make all of these excuses. I have a hair appointment. I have a webinar. I don't have the right lighting. I mean, I'm sitting in a hotel right now doing this on my laptop. You don't need as much as what people say you do.

Press the damn button was really a launching off of stop overthinking and just talking about doing it and start actually doing it.

Glen: It sounds like you're describing a less structured approach to live video? I mean, yes. You're in a hotel room and you don't have any sort of lighting. You're just kind of like, "you know what? Let's do it. Let's go live." Is that your approach to how you do it?

Brian: So my big thing is that you know you have to go live, so first figure out if you have to use video or really tell your story first before you figure out what works. I'm a huge fan of strategy. Even with gear. I mean, I believe in equipment, but you need to have a process. Start doing it and then you'll know what you need. I think, for so many people, we use equipment as a crutch. Oh I guess I don't have the right equipment so I can't go live. No, you don't need the right equipment. You're using the equipment as an excuse to allow yourself to forgive yourself for not using it right. So, for me, press the damn button is no excuses, no B.S. Grab your phone and press the button. Start getting used to that first.

I mean, I'll do this tomorrow on stage. There's a lot of people that hate looking at themselves on video right? It's not natural. It feels weird. So my challenge to them is don't even use live video. Don't use Facebook. I just want you to FaceTime with your family five times this week. Get used to seeing yourself on FaceTime and then once you started on something like that, then you can slowly move down the line.

I'm a big believer in just pressing the damn button to start with and then once you figure out what works, OK now maybe upgrade the camera or the lighting… or actually, more importantly, the audio. We all know that audio is the most important.

The videos that I did at the Super Bowl were with my iPhone. I did like 20 hours of video live streaming using Periscope at the Super Bowl and I did it with my phone. If the Super Bowl is OK with mobile phone content, then I don't believe any brand or business has an excuse to not at least use the phone they have in their pocket to create videos.

Glen: So it sounds like you're saying the focus should be more on telling your story. What kind of advice can you give people on how to tell your best story with live video?

Brian: Putting yourself out there is scary and it's hard. I like to tell people that if you're not sure what your story is, ask your best friend and your worst enemy and somewhere in the middle of that is really what the story is that you should be telling. I think telling your story, you should believe in yourself and be yourself.

When social media was becoming a thing, I wasn't a huge fan. I spent all of my time trying to create the perfect post or the exact right Tweet or control what people had to say about me and I was overwhelmed. I remember the day (November 2nd, 2013) that my mom actually messaged me and she as like "I'm curious why you don't have your hat on in your profile pictures on social media." She was like, "I just want to know that you're being authentic online because you're unapologetically yourself offline and I think that's where you've found success." And I was like crap, I don't think I am.
At that time I had less than two thousand followers on social and social was overwhelming. Now I have over a quarter of a million social media followers and a lot of that has to do with the fact that I stopped trying to be perfect and stopped trying to control the narrative. I stopped trying to say or tell stories that I thought other people wanted to hear and I started telling my own story. I started sharing who I was and started being okay with saying you know, "hey I screwed up" or "I made a mistake and I Tweeted this out this morning."

I was a little fired up this morning and because I made a comment last night during a baseball game that I was a third baseman in high school and I didn't even make the team my senior year in high school because Ryan Zimmerman (who is the third baseman for the Washington Nationals — who hit a home run last night) beat me out for the spot. And people were like "Brian, I can't believe that you would admit to losing that spot." And I was like wait, he's a major league baseball player. To me, it was like this weird element where people are surprised that I was willing to admit that.

The Tweet I put out today was that those that are willing to admit they were wrong or they've made mistakes or failed are humans. Those that are trying to be perfect or trying to portray perfection are liars. You get to choose what you want to be. You can be known as a human or someone that's lying — trying to sell unicorns and rainbows and stuff that doesn't exist. So that's where I look at it like telling your story doesn't have to be difficult, but it's awkward and it's something that not everyone is used to doing.
A good example is that we used to live in a day and age where we would let the work do the talking for us. And now we're in the day and age where if you wait for the work to do the talking for you, no one is ever going to hear you because there's fake news and there's people that can scream on the megaphone or in a live video or on social media, so now it's up to us individually to tell our own story. I think once you realize that, you're like "oh, I guess that's true". The big piece of it is that once you start getting used to telling your own story then it becomes a lot easier. 

I wouldn't be anywhere close to where I am today right now if it wasn't for live video. I mean live video became the catalyst for my message and part of it was because YouTube scared the crap out of me. Still scares the crap out of me. It's SEO and thumbnails and consistency and all of that stuff and it can be overwhelming.

And live video was like "oh, I can just press a button and be myself. I don't have to be perfect. I can interact with people and when I'm done talking or done having something to say, I can get the hell right off of it."

So I think for everyone that's out there it's not about whether or not to have live video. It's about telling your story. Find where and how you're best at telling your story and then tell your story. Figure out where your audience is and then tell your story.

Glen: It sounds like being authentic is a really important part of this. Because people can sense that authenticity when they see someone. It's so difficult. I find like just actually doing a call with you — like I called you earlier and we were just chatting normally and then I press go live and somehow my voice is changing and it's totally different.

Brian: It takes practice to be yourself on camera. I think the reason I love live video more than any other medium is that it's also a very forgiving medium where people are okay if you're stuttering. I always joke that the very first live video that anyone does from their phone is just their feet because no one realizes that the back camera is on and not the front camera and they're like "oh my god. How do I switch it around?"

I think that's kind of the cool thing about a video and to your point on authenticity, I mean the idea of catfishing… the idea of faking it… nobody trusts brands today. Nobody trusts a logo. We don't even trust the posts on social media because there's filters and people doing it for other people, but the thing about live video is that you can't outsource it. You can't mail it in. You can't fake it. That's the reason I have always gravitated towards live video. Because if I want to believe someone, I want to look at them in their digital eyeballs and live video is that catalyst for doing that compared to even something like YouTube where you can be really good at production video and cutting and you can make it look really good when you're not actually really good.

I think part of this whole world we're living in right now is that we want real people. We want to connect with real people and buy from real people and live video is that kind of gateway to let that all happen.

Glen: That's really interesting. I'm actually really surprised to hear you say that you were kind of don on social media at first.

Brian: Well, it overwhelmed me big time. Even social media today. I mean, I love social media. It has changed my business and my personal life. I believe we're living in the day and age where we need to be empathetic to each other. That's what Press the Damn button is about. Even my shirt says "we're all human".

Social media should allow the human characteristics that bond us to allow us to grow as a society. That's not necessarily happening at the moment, but it's something that I believe will happen. We have to put down the barrier of perfection and stop trying to control the narrative. We have to start forgiving people that make mistakes because we all make mistakes.
Weirdly, in social media… I mean the whole Ellen DeGeneres thing yesterday. She was sitting next to President Bush at a football game on Sunday and like I was on Twitter today and the amount of people that were bashing Ellen for sitting next to President Bush… and then Ellen came out with this beautiful video explaining why she did it and how just because she doesn't get along with somebody and doesn't believe in all of their same narrative doesn't mean she can't be friends with somebody.
And I'm like hallelujah; that's what we need to hear more of and I think in the next year the United States will be more divided than we've ever been in the history of time and I think we need more vehicles to make us more connected. Like reading those Tweets that people were Tweeting to Ellen over the weekend, it was disgusting. I was like you've got to be kidding me. It's a balance, but I do believe in the cream riding to the top and the bad news and fake news hitting the bottom.
The only way that we can combat the bad news and fake news is by telling more stories that are good stories. If we keep giving attention to bad stories and fake news, then that's what will keep getting all of our attention. It comes down to people putting themselves out there. It's businesses and individuals telling their story.
Glen: So do you feel like the medium can really have a big effect on the message? Like Ellen's live video versus just people being nasty on Twitter? Like on Twitter you're sort of hiding behind the keyboard.
Brian: Yeah, the keyboard warriors. Everyone can be a bully and say mean things behind a keyboard, but the majority of the time they would never say that in person. Interestingly enough, live video does invoke trolls. They like to put it out there because they can get an instant reaction. Like on Twitter, when you're Tweeting at Ellen, you don't even know that she read it, but if you come on live video and you make a comment you can see that I'm reading your comments. The neat thing about that is that there's also this element of empowerment because you get to decide how you handle it.
I did a live streaming project in 2016 with Applebees. We did 12 hours of straight live streaming. It was a crazy cool project, but a couple of hours in someone actually jumped in and was making comments from TGI Fridays handle. They didn't realize they were logged in under the TGI Fridays handle at the time. Then they realized and everyone in the room came to the defense of Applebees — not because they were like Applebees superfans, but because they were like "well, Applebees is going live and they're admitting what they do and how they make all of this work. We don't even know what these other brands are doing." I think that's where I look at people when they say I get worried about trolls and hate. You get to decide how you handle it.
I've been on live video and had times where someone disagrees with me first thing and I'll ask them to send me an email and tell them that I would love to discuss this with them on live video. And you know how many times someone has taken me up on it? Once. And we both ended up coming to an agreement. So there is an element of getting people out from behind the keyboard warriors, but also realizing that you get to decide how the narrative plays out.
Glen: Wow. So I'd love to hear some more about some of these live video projects that you've done. It sounds like you've done a lot of really interesting projects.
Brian: I always said that I was the guinea pig. So when I launched Dell's very first Facebook Live. I launched IBM's very first Facebook Live and Periscope. I helped launch Oracle's Instagram Stories and Instagram Live. A lot of the time what would happen is that I was trying to get them to empower the people of their brand. So SAAP (the technology company) is one of the first ones that I ever teamed up with. A lot of the times I work with them and explain why live video is valuable. I'm not one that believes that live video replaces production video. I believe they work hand in hand. I think live video amplifies what you're doing really well already. If you need to use production video, that makes sense as well.
I've done some cool ones. I did Applebees stuff. I did some stuff with the UFC where we did an influencer behind-the-scenes project with the UFC in Las Vegas and I got to go to the MGM Grand when they were rolling out the release of Snapchat accounts for the MGM Grand Hotels. We went into the war room and backstage and we interviewed everyone on their team before their Snapchat account went live.
The majority of the time, my pitch is how do you give access to what you guys are doing a great job of in your company? And they're like — well, we don't really do that. And I'm like, well that's what we should be doing. And then I team up with them. Most of the time my projects are like I proved the concept and helped them build the strategy and then I get the hell out of the way. I don't run the agency. I don't have an alternative motive to be like hey, I want to run every live video you've ever done, but I'm such a believe in like putting yourself out there that I want to work with the different brands and different agencies and make it happen.
I'm actually doing a live video project with a real estate titling company and our goal is to get 300 real estate agent titling agents to use social video by the end of the year and we're really close to making it happen. That's a fun one because they understand word of mouth and they understand trust and for me I was like well the reason Facebook doesn't work is because you're just drowning out the noise. Why not fire up the video camera, let people look at you in the eyes and build trust that way?
I mean I like to say I've taken some of the most least sexy companies ever and taught them how to use live video. Like with IBM. It was seven weeks and 16 legal phone calls before we ever went live. I mean like the amount of like red tape was insane. And then — it's still my favorite quote of all time — the head of ground management for IBM we're about I'd say three minutes into a ten minute livestream and she leans over to me and whispers: "wow it was just as easy as pressing that damn button, Brian, wasn't it?
I was like it was 16 legal phone calls and seven weeks worth of strategy work, but I think that's kind of the magic. If your brand is great and you trust your employees, let's empower that and press the damn button.
Glen: Nice! And what people don't notice about you immediately, Brian, is that you have your own brand, right? I mean not everyone makes their own personal branded hats. How did you build your brand?
Brian: I like to say that the number one way to stand out is to be consistent. The second way is to be yourself. I've always been a backwards hat guy. I've always been someone who lives my brand. I was born and raised in Pittsburgh and anyone that knows me knows that I'm a Pittsburgh fan. I have a Steelers tattoo. I drive a black and yellow Jeep. My company collars are black and yellow for obvious reasons. So for me, a lot of it comes back to that. Like with Steve Jobs' shirts. You knew what Steve Jobs was going to wear. There was an element of that.
So I tell people, you don't need a catchphrase and you don't have to wear a hat… I mean I wear colorful shoes as well because I've always worn them. The shoes I'm wearing on stage tomorrow are hot pink. Like super hot pink Osiris shoes that Osiris hooked me up with, but for me that's a lot of it. Like you know who I am and I want to portray that. The hats became a huge thing for me. I used to say that I used to sneak the hat in my back pocket on stage and then put it on whenever I was up there and no people write it in the contract if they're hiring me — Brian we want you to wear a hat. I even recently had someone ask if they could pick the hat I was going to wear.
In 2020, I'm going to create a group of hats and I'm going to allow the event organizers to pick which hat I wear onstage for their event. I think that's kind of the fun of it. How do you become memorable?
Part of becoming memorable is doing something that's unique that helps you stand out. I'm a guy that doesn't really have a niche. So if you don't have a niche, it's even harder to stand out. I'm a live video guy. I'm a social media guy. I'm an enterprise tech guy. I played semi-professional poker. I like to say that I'm the CEO of Team No Niche. So when you have no niche, you have to be able to be memorable and stand out in other ways. For me, part of it is just who I am. So I hear comments all the time like "Brian, I was introduced to you or someone mentioned the backwards hat keynote speaker guy…" and I'm like well, at least they remembered me. They didn't even know my name, but they remembered me because of those things.
Glen: That's really powerful. You could even charge more for backwards hats. I feel like a lot of people probably know you through your podcasts. That's something that really took off for you, right? How does podcasting play into what you do with your business?
Brian: I believe that podcasting is the most intimate medium there is out there. I believe it's more intimate than any other piece of content you can create and part of the reason that is is because you know when you when you read a book and then you go watch the movie why does every single person hate the movie? It's because when you're reading a book you get to paint your own picture of what you're reading. So when someone tells you that they're climbing a mountain or they're walking the streets you get to decide as the reader what the
streets look like. When you're watching a movie or watching video the Creator determines what the streets look like. So podcasting, for me, the reason it's so intimate is that when you hear me tell a story you get to decide what color hat I have on and all of these things. So, for me, I don't need my podcasts to be the most popular in the world, but I wanted people to be able to listen to the content and give them an outlet to do that. Weirdly enough, I've done 3,500 live videos since 2014 and the thing that I consume the most personally are podcasts. I consume about 12 podcasts a week on a regular basis because it's the way that I learn best.

So I decided early on that I'm going to create content in all different forms and let you decide the way that you want to consume it.
Glen: Yeah, some people don't understand what podcasting is.
Brian: It's a weird medium because you only find the podcasts that you like from someone else who is a podcast listener. You ask them to tell you their favorite and then you go and subscribe to it. That's the weirdest element of podcasting. So for me, when I was first selling sponsorships, I said I don't want to sell downloads. I want to actually tell you how many people I can reach.
So what I do is go live on Facebook Live using Ecamm and then I record my podcast from the live. If you go to Facebook.com/isocialfanz, I've been doing this for four years now. I get two hundred to a thousand people that will watch the live video and then I get a thousand to five thousand downloads of my podcast episodes.
The other thing about live video that works really well for podcasting is most people podcast on Skype whether they're interviewing somebody on Skype or like on my podcast there's no interviewing it's just me talking for 30 minutes. People are like: "well, Brian, how do you get comfortable doing that and you don't have an audience" and I was like "well that's why I use live video because then people can comment and engage with me. So I actually record my podcast on live video because it helps me stay active and I get to see the live comments and it also gives my audience kind of another way to do that.
So I currently host three podcasts. One about Marketing, one about Technology, and then one that I teamed up with my friend Amy and we talk about entrepreneurship.
Glen: Do you follow the same sort of live video recording process for all three?
Brian: For two of the three. For the one with Amy, we actually bulk record those in a two or three-day time period. But for the other two, we use live video.
Glen: Great. Do you find yourself, after you've done the live recording, are you going back and doing a lot of editing and post production.
Brian: Zero. The nice thing is that I use the video as my Marketing. So anyone that has seen the promotion of my podcast, you know that I chop up the video and use it on Instagram and LinkedIn and then I take the audio and send it to Brie on my team and she listens to the podcast and turns it into a blog post that goes up on my website. And now I have all of this content all from one aspect, which is really nice.
I have two rules: perfection is a fairytale and control is an illusion. So I know I can't control things and I know I'm not perfect. For the most part, my audience kind of forgives me for the ums and the pauses and I don't bother with much editing. I edit the audio quality, but I don't edit the actual show. I don't go in and take out different segments on my show.
Glen: That's probably not too common, right? Like most podcasts I listen to must be edited. Well, I guess you don't know they're edited if they're good, but they're all probably pretty sliced and diced.
Brian: Yeah, for sure. For me, I don't worry about it too much. It's also because I'm doing a solo show so I don't have to worry about anyone else. Honestly, it was a selfish play. I didn't have to deal with anyone's calendars and other people's time. It's really hard to book people and I was like I'll just do this myself.
That's another point. When I started doing live videos of my podcast everyone was like "Brian, you're an idiot. You're going to want to get people to subscribe and you're giving them the live video. You're going to lose them as a subscriber." And I was like not really. If the show is so good that they want to listen to it when they're not in front of their computer or not watching the video, then they'll subscribe. And if they're not a podcast listener, but they like live video, then they'll watch it on live.
The bigger piece for me was that I don't care how someone consumes as long as they consume it. That's my mantra on social media. When someone asks me where they should follow me, I always say "pick your favorite channel. Whatever it is, I'm on every single one."
I create three podcasts, I have multiple videos a week… I don't need someone to consume everything I create. I want to give them the option because everyone learns differently and has different habits.
I'm a big believer in zigging when they're zagging. So when people are producing really high-quality produced shows, but they're putting out a couple a year because of all of the editing, I'm going to go the other way.
The audience is pretty good at accepting my show.
Glen: So you're pretty good about doing your show weekly? Do you find lots of people watch on replay?
Brian: Yeah, that's the Facebook algorithm. It depends. I can say that I have a really good group of like 200 or 400 people that I laugh because they say they've never listened to my podcast on audio only. They watch the live video, which is great for me because it keeps me motivated. But I do get some replays. More importantly, I take the best ten minutes of it and I put it on LinkedIn as a LinkedIn video and I say if you want to listen to the rest of the show, here's the link to the audio. It's the perfect way to get somebody into the podcasting space that naturally if I said "here's a podcast" they would say "no, I'm good". But if they listen to ten minutes of my show, they may be hooked.
My show FOMO Fans (fear of missing out) works great for this. I give you a little bit of it and if you want the rest of the gold you have to go and download it.
Glen: I could imagine you could even clip it shorter than 10 minutes. Like one minute of solid gold. How long do you usually broadcast for?
Brian: My shows are usually 25 to 40 minutes in total, but it depends. I made a commitment on episode 1 (and I'm on episode 118 now of that podcast) that I'm going to stop talking when I run out of things to say. This past week, my episode was 24 minutes because that's all I had.
I usually tease out my episodes with shorter clips. I do a clip on Instagram Stories, LinkedIn… I love Twitter video, so I take a clip from my live videos and put them on Twitter, depending on the medium. I try to do three minutes so that it's long enough that it goes on IGTV, but not tooo long where someone gets everything on Twitter. I play around with all kinds of lengths on Twitter. LinkedIn are five to seven minutes clips and, of course, the replay on Facebook is the entire show.
Glen: Tailoring the events to the platform sounds like the way to go. I wanted to touch on one other thing. You mentioned this idea of you doing your podcast with no guest, but with a live audience, but you're still just sort of sitting in a room by yourself with maybe a 20 second delay of comments coming in. How do you go about finding things to talk about and keeping that flow going just by yourself? Do you play off of yourself or the audience?
Brian: It's really just a stream of consciousness that's happening. I did 180 interviews on Google Hangouts long ago and I've done 3,000 live videos where it's just me talking into a camera, so I've become very natural with that. But I will say that I have kind of a rule of five. Every live video and every podcast that I do, I try to have three key takeaways. So I'm like okay this is my topic and these are my three key takeaways. And then I try to get one data point or one really on point story that supplements or complements one of those three and the fifth piece of the five is some kind of humor or self-deprecating story of my own that people can relate to.
So it's three takeaways, one data point or story, and some humor/something relatable.
This helps me a ton because I like to go on tangents and I get ranty a little bit (as you can tell in this show), but at the same time I want to make sure that I'm not wasting anyone's time so I always say: "okay, what are three things that if someone listens to this episode they'll want to take away"? And then I talk about them. To answer your question, it's funny, I've never once ran out of something to say.
I create a lot of content and part of that is a mindset that I adopted about four years ago. It took me a while to get to this. I realized that just because other people are talking about the same thing doesn't mean I can't share my opinion. People aren't looking for me to be an expert. They're looking for me to share my view on a topic. So something like the new iPhone 11 for example (which I have right here). My episode this week is one week with the new iPhone. Anyone else would be like "well, there are 50 million iPhone 11 reviews out there in the world today, but my audience trusts me and my opinion based on the years that they've built up learning from me. Therefore, even though they have all these other options, they would appreciate my take on the new iPhone.
So when I say that I started to switch my mindset, I think that I don't need to be an expert. I don't need to know everything. People care about my take on a topic. I mean I can talk about just about anything and everything. I literally have never been like oh crap, I don't know what to talk about. I've been very blessed. I mean, when the day comes I guess I'll figure out a way to like go look up the news or something, but for the most part I've been very blessed.
But there is that structure there that you don't describe. Like any good screenplay or movie or book has that narrative and then it has sections and then full circle and humor. And, if it's done correctly, you know people aren't going to notice the structure is even there. It's just all going to flow.
Glen: It does sound like you plan things out though. There's planning that goes into it?
Brian: Oh for sure. It's mostly out of respect to my audience because, I mean, the only thing that money can't buy is time and I think when people talk all the time like one bad episode just means people stop listening. They unfollow and unsubscribe and block or tune you out. So I take a lot of that to heart and I don't want to waste anyone's time. So even though I do it randomly and I go live, I always say like just because it's live doesn't mean it has to be sporadic, doesn't mean it doesn't have a strategy or that I don't think about the audience's time. Those are big, important things to me. For the most part, my audience doesn't realize that because I come up with a topic like the iPhone (that'll be this week), I'm like okay what are the three things that I want people to Tweet about this episode right now? So I'll write them down and so it might only be 10 minutes worth of planning, but it's 10 minutes that allows me to shape the 40 minutes or the 30 minutes of the show that I'm creating.
Glen: Well, this has been really fun. What should we mention here that we haven't talked about? The tools you use? But it sounds like you're using Ecamm Live for your podcasts and then your phone for some live video.
Brian: Yeah, I'm a big believer in figuring out what works for you. I mean, I do a lot of that when I'm working with brands or executives. More often than not, I have to get them using their webcams to go live and it's because they're more natural. When they look at their phone, they freak out and are like "oh my god, I'm looking at my phone" but yet they've done webinars and they've done video chats with their co-workers. Right now I'm using a Logitech webcam for this show.
So for me, it's kind of like one of those things like when i'm doing a live out in the world I'll use my phone and… here let me grab this new Switch Pod that I have. It's a kind of a vloggers tripod that automatically flips out for you. It was a Kickstarter project that I think they raised nine or ten million dollars and I was one of the first backers of it so he's rolling it out to the backers now, but I know you can still get a Switch Pod. So I'll be using this later today and I'll just be putting my phone on here and then I also like my GoPro. I'm a big believer in using what makes sense for the day. I could have used my phone for what we're streaming right now. I could have used my GoPro. I could have used my DSLR, but it made the most sense to use my web camera.
I know I'm a tech guy and I can tell you I have probably tried out everything device and live streaming software you can imagine. I use Switcher Studios sometimes as well, depending on if I want to manage multiple cameras from my iPad. Switcher Studios is a great solution for that. Right now we're using Ecamm Live and I love that you can add in Skype and we can do lower thirds and branding and we're able to push it out to multiple channels. That's all stuff that you can't do from just your phone. So those are all things that I think about when I'm planning.
I think gear's a funny one. I've talked a lot about gear. I'm a big gearhead, but I don't usually like it if someone comes to me and asks "what gear should I use?" I can tell you that I did 300 shows with a very beginner podcast set up.
I mean, even with editing. I have iMovie, I have Camtasia, I have Adobe Premiere, and I have Final Cut. I'm a geek, so I do a lot of my own editing, but funny enough the thing I use the most is Techsmith's Camtasia and it's because it gives me enough features that I really like, but I don't get overwhelmed like with Final Cut and I don't have to deal with the cloud that is the Adobe Premiere side. So, like, for me I'm a big believer and kind of keep it simple.
A lot of times if I'm recording on my laptop, it's going to go to Camtastia for some light editing and then I'll upload it into an app called QUICC to do the captions really quick. I love their captions. And then if I push it out with my phone, then I use an app called Video Shop App (I believe it's a subscription, but it's an amazing app). It helps me with quick and dirty editing and uploads directly from your phone so you can re-crop your horizontal videos to vertical and it'll blur the top out based on the video and you can increase audio and decrease background noise and add stickers and more. 
It's all about having the right tools so you can put content out at the right time. It's not about having all of the tools or the fanciest crap because I can tell you that I spend way too much time on Final Cut or even Canva. Now I have a rule of thumb when I'm making a thumbnail for a video — I put a timer on and give myself eight minutes.
Glen: Oh wow. That's really disciplined.
Brian: Yeah, and part of the reason is that I would spend 40 minutes creating a thumbnail and nobody would know the difference between a 40 minute and an 8 minute thumbnail. I have ADHD. I was diagnosed at 31. I'm medicated. I take Adderall and, for me, you have to understand where that value is. So I put an 8 minute timer and at 8 minutes, I wrap up a thumbnail. It took me years to master. I used to start recording and then I was like "what the hell was I working on for 40 minutes" and it was the thumbnail. I'd change the font and the colors and all of that. So I started to refine my process.
I'm busy. I do 64 events a year. I have 3 daughters. My girlfriend lives in Atlanta. I live in Washington, DC, so I have a long-distance relationship on top of it all. I have a lot of stuff going on in my life, so I need the right tools to put the right stuff out at the right time. I don't mess around when it comes to that kind of stuff.
Glen: Wow. And there's a certain beauty to the tools that don't provide a lot of options. I mean you can be even more artistic if you're not distracted by all of the options.
Brian: Yeah, it's like "oh look – I have 50 fonts to choose from and I can make a rainbow…." Simplicity saves a lot fo time. I always say that my tagline for it is that limitations inspire creativity. The more limitations that you have, the more you can be creative.
I started to grow a really good brand on Snapchat and people were like how are you doing that? Snapchat doesn't do well for me. They don't know analytics. I was like, well, I created a campaign where you screenshotted something on Snapchat and then you posted it to Twitter. And they were like how did you come up with that? The limitations of Snapchat made me come up with something more creative and I ended up launching Snapchat campaigns for brands based on that limitation. I do think there's something fun when you're limited.
Glen: All right guys, you heard it from Brian. Simplicity. Well, we learned so much here. I hope that everyone watching learned a lot, too. This has just been so much fun. Thanks for joining us, Brian.
You can find Brian at www.isocialfanz.com and www.brianfanzo.com. He has a new book, Press the Damn Button coming out in March. You can find Brian on any social network.
Catch Meet the Pros live every Tuesday at 2pm EDT on Facebook and YouTube Live.