Eager to dive into live streaming with Ecamm Live, but not sure what you really need to get started? You've come to the right place. It's easy to overthink gear and equipment. After all, there are tons of fun gadgets and lots of gear that you could buy, but what do you really need?
We sat down with Ken and Glen at Ecamm HQ and asked them what they recommend for getting started with live streaming. Here's what they had to say.
You can absolutely go live to Facebook, YouTube, Twitter, and more with just a phone and something great to say. In fact, that's a fantastic way to get started with live streaming. It's also great if you're on location and can't carry other equipment with you.
The catch with live streaming using only your phone is that you won't be able to do things like add your logo, bring on guests, add in any graphics, or share your screen. That's where live streaming software (also called an encoder) like Ecamm Live comes in to help.
If you're going beyond your phone, then the first thing you'll need on your checklist is a computer.
Computer ✔️
Ecamm Live is a Mac-only software, so you'll need to start with a Mac computer. Nope, it doesn't work on your phone or iPad (although you can certainly use both in your live video feed as camera sources or share a screen to demo something) It also doesn't work on your PC.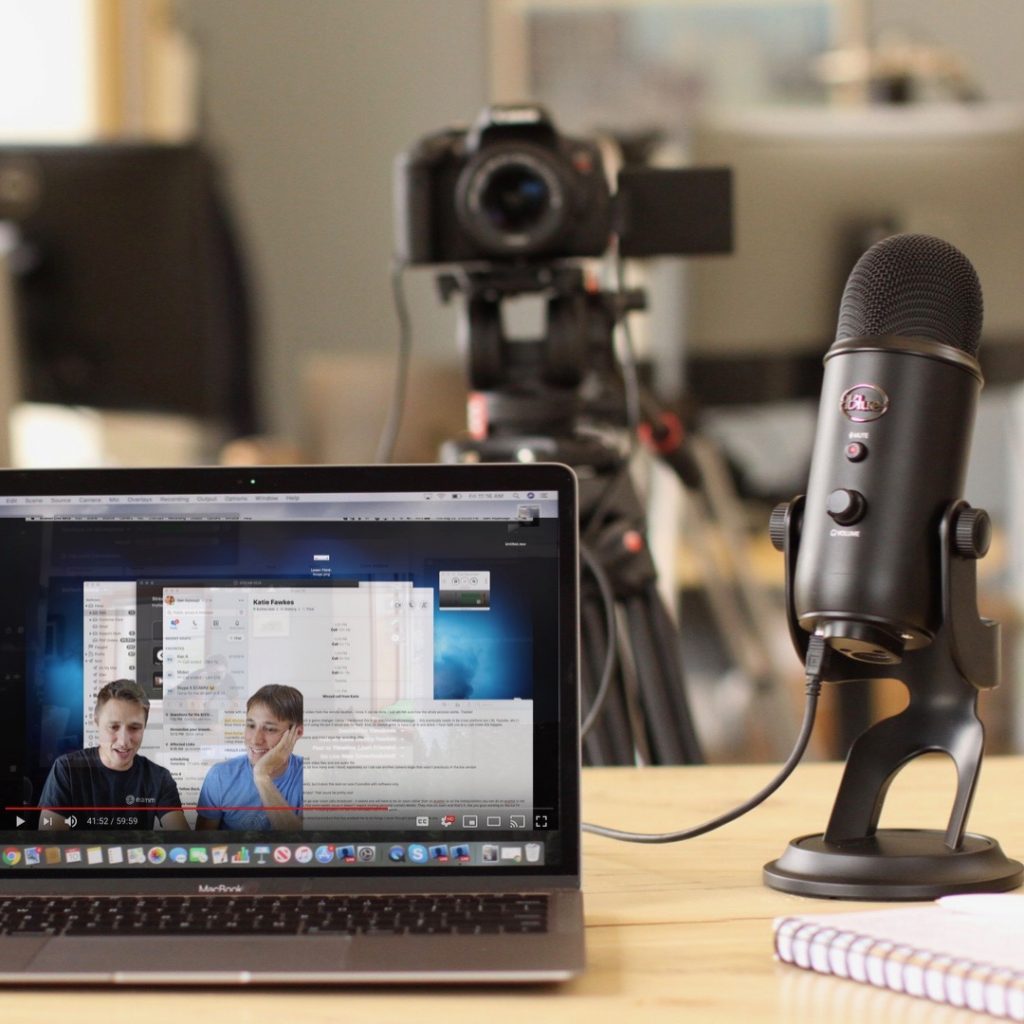 We get lots of questions about what kind of Mac computer will run Ecamm Live best. Here's our recommendation:
If you're buying a new Mac computer, go with the newest MacBook Pro. Screen size and RAM don't really matter when running Ecamm Live. Newer models of Mac computers have enough RAM to be able to run the software just fine. If you have the option of an integrated graphics card or a discreet graphics card, we recommend going with the integrated graphics card.
If a new MacBook Pro just isn't in the cards for you right now, don't despair. Ecamm Live will work on an older Mac computer. Ideally, find a MacBook Pro laptop newer than 2016, a MacBook between 2016 and 2019, or an iMac newer than 2013. If you go older than our recommendation, you may run into issues. Avoid using MacBook Air laptops. You'll want to be running macOS 10.12 or newer.
Please note: Apple is no longer selling the MacBook 12″ laptop. You can use the MacBook (2016 – 2019) for live streaming with Ecamm Live, but we do recommend a MacBook Pro as it's just more powerful and you'll run into less issues.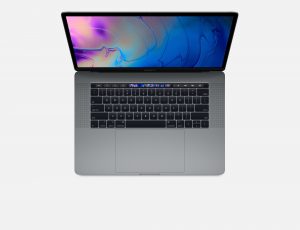 Cameras & Webcams ✔️
One of the many reasons why you would opt to use Ecamm Live over just using your phone is that you can increase the quality of your video by using a better camera (like a DSLR camera) or even multiple cameras.
You can connect any kind of camera to your computer to show up as a source in Ecamm Live. If you're new to live streaming and don't have a DSLR camera, don't panic. Consider starting off with just your built-in MacBook Pro webcam or any of the Logitech webcams (like the Logitech C920 webcam, for example).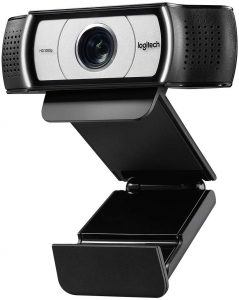 If you're ready to invest in a DSLR camera, then we recommend any of the Canon model cameras. Canon DSLR cameras connect automatically to Ecamm Live using just a USB cable. If you already have a DSLR and it isn't a Canon, no problem. You'll need to invest in an HDMI encoder like the Cam Link or Blackmagic UltraStudio Mini Recorder to connect your camera to your computer using HDMI. These cameras will still show up in Ecamm Live and will give you great quality. You'll just need the added item.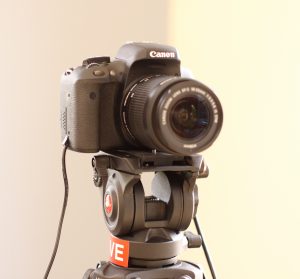 Remember that if you have a DSLR camera, you'll want to have a tripod to keep it steady while you're filming.
Microphones ✔️
Having good sound is as important to the success of your live video as video quality. That being said, you do not need to rush off and immediately invest in an expensive microphone. If you're getting started, stick with your computer's built in microphone or the microphone within a set of headphones and use those for a while.
If investing in a microphone makes sense for you and your live stream broadcasts, then we recommend a USB microphone like a Blue Yeti. Simply plug it in and you'll be ready to go.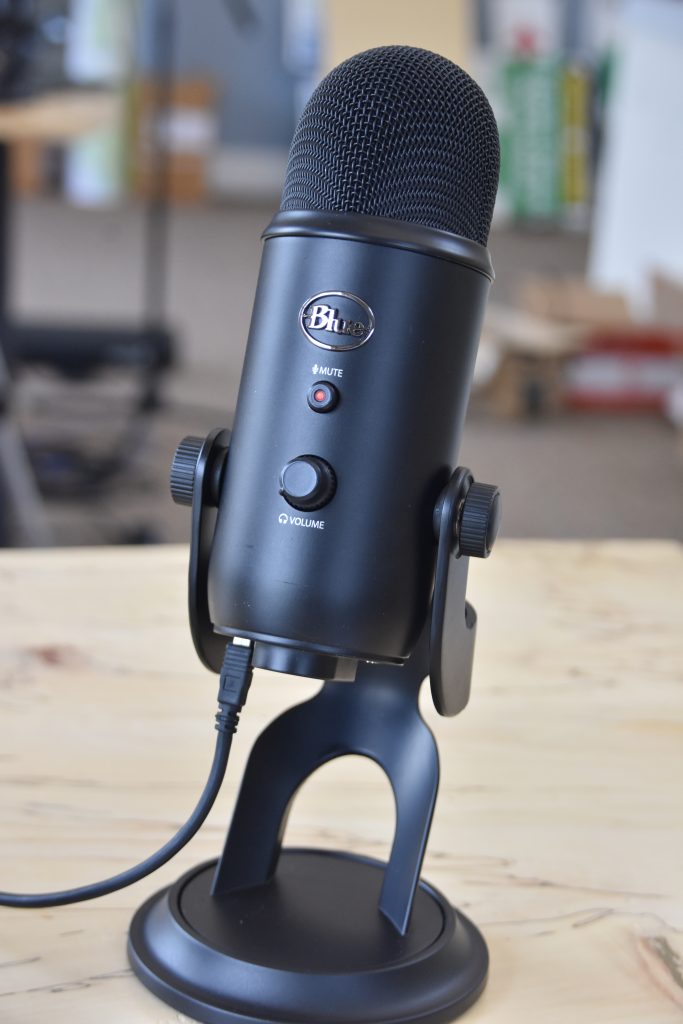 If you want more control of your sound or want to take it up a notch, you can use a handheld microphone, lavalier, or any non-USB microphone, but then you'll also want to make sure you have a USB audio interface like the Focusrite Scarlett 2i2.
Additional Live Streaming Gear
Love gadgets and gear? Yeah, us too. None of the below is needed to run a successful live video broadcast, but can certainly add a professional edge or just make things easier.
Green Screen
Stream Deck
Tripods
Microphone shock mounts
Camera adapters
Here is our full list of recommended equipment and recommended apps if you want to learn more.
However you choose to launch into live streaming, remember that the most important part is the content itself. One of the best parts of live streaming is how authentic and engaging it is for viewers. They want to know you're a real person with something to share with them. Don't let the equipment and gear get in the way of your message.
Want to talk gear, ask questions about live streaming, and get to know Ecamm Live better? Consider joining our Ecamm Live Community.
Remember you can download a free trial of Ecamm Live at www.ecamm.live and try out risk free for 14 days. No credit card required.