There have been many benefits stemming from the rise of the digital age. There's also been a distinct shift in education resources. This hasn't just been from the perspective of online university courses and e-learning tools, either. Video streaming and social media platforms have become tools for more democratized forms of skills sharing. The most notable of these are video tutorials.
Forget about reading long form blog posts, Millennials and Gen Zers are watching video tutorials instead. Video tutorials offer younger generations a more creative, convenient, and tactical form of guidance and information. This is swiftly becoming another tool marketing and customer service professionals can use to convert and retain consumers.
Let's dive into the subject a little further. Why are video tutorials the preferred format for Millennials and Gen Z? How can your business utilize them more effectively as a tool for consumer connection?
The Advantages of Video Over Text
There are several reasons Millennials and Gen Zers are focusing on video tutorials. Once you understand the WHY behind their choice, you'll be better equipped to market to them.
Here are the main reasons why Millennials and Gen Zers have made this choice.
Convenience
This is a big one. Both of these demographics are prioritizing forms of convenience that see services come to them. This makes video tutorials the ideal form of learning — whether it's about products, life hacks, or general information. These videos are usually hosted on apps that are already on their phones: YouTube, TikTok, Instagram. What does this mean? It means they don't have to hunt for the info or wait for someone to answer their questions. It's right there in front of them.
Engagement
Let's be real for a moment. Regardless of the quality of the video, it's still less boring than your average instruction manual.
Even tutorial blog posts can get a little dry without more varied forms of content thrown in. Millennials and Gen Xers tend to find video tutorials more engaging. Part of this is because video tutorials tend to have a personality in front of the camera. Having a person in front of you means you have someone to relate and engage with. This also reflects much of the content these generations prefer to consume in other areas of their online activities.
What Makes a Difference?
Yes, Millennials and Gen Zers tend to prefer video tutorials. But this doesn't mean to say they're going to respond positively to everything you put out there.
You need to make sure you're creating engaging, good quality videos that are relatable and help answer your viewers' questions. Or they won't watch.
You should aim for:
High-Quality Visuals
Millennials and Gen Zers are the first generations of digital natives. This means for the majority of their lives, they've been used to videos that are in high definition, even in mobile formats. This means that you need to make sure all your content is of the highest quality within your budget.
This doesn't just mean in terms of resolution, either. Make certain the environments and backgrounds in your videos look professional. This helps to demonstrate you take the subject seriously and respect them as a viewer. Make sure to clear away any distracting clutter. Where appropriate, use decorative features that showcase the personality of the host or your brand. Good lighting is also a must.
Finally, consider apps like Ecamm Live to help you create professional quality videos. Ecamm makes it easy to create videos in all formats (wide, tall, square) and resolutions (up to 4K).
Clear Audio
One of the biggest mistakes people make when streaming or creating video tutorials is having poor audio quality. Remember: viewers will keep watching when the video quality is poor, but will absolutely leave if they can't hear you. Gen Zers and Millennials have little patience for tutorials that are difficult to hear or are distorted. This can render your efforts ineffective. If you're on a tight budget, work around the challenges. When you can't capture good outdoor sound, arrange a voice-over in post-production. It is better to be creative with your methods than to offer an inferior tutorial.
Extending Your Reach
One of the reasons to start creating video tutorials is to extend your reach. Especially if you're trying to hit the Millennial and Gen Z markets. Creating video content will also help you improve engagement. As such, you need to also understand that video tutorials take not just one form. You should leverage knowledge of this to provide quality content in the various ways they use tutorials in their lives.
Video isn't going anywhere anytime soon. In fact, quite the opposite. As more educators implement video strategies into their teaching, younger generations will continue to rely heavily on video content for all types of learning, entertainment, and shopping. While smartphones were initially considered distractions at school, over the years they have become recognized as important learning tools.
Millennials and Gen Zers are streaming tutorials in conjunction with other media like audiobooks, interactive games, and supported by apps. Educators are expected to plan this technology use carefully to enhance the value it brings to students. You should take a similar approach. Research what applications your videos can partner with to enhance the learning process. Use songs and music videos to reinforce ideas.
You can also extend your reach by being aware of the social media platforms that Millennials and Gen Z use. For example, TikTok is one of the most likely spots for younger generations. Its video format makes it the perfect space to reach them with tutorials. However, there are time limits to these videos, so you need to be cognizant of format. Either keep your content brief, design longer tutorials as a series of shorts, or provide only supplementary or teasing content that can link to larger videos elsewhere.
Conclusion
It's easy to see why Millenials and Gen Z prefer video tutorials over written formats. However, to utilize these effectively, you need to understand how to frame your content to fuel their engagement. When you take the time to do a little research, optimize your videos, and leverage educational value, you can make a significant impact.
Want to learn more about vertical videos and short form content? Check out our new series, Video Gone Vertical with Shelly Saves the Day.
This post was written and contributed by Jori Hamilton.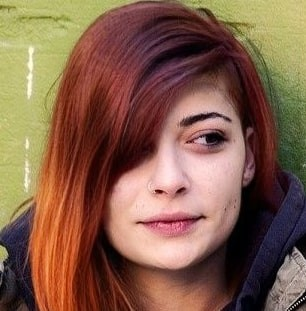 Jori Hamilton is an experienced writer residing in the Northwestern U.S. She covers a wide range of topics but takes a particular interest in covering topics related to business productivity and marketing strategies. To learn more about Jori, you can follow her on Twitter and LinkedIn.