Predictable routines are a virtual meeting's kryptonite. Participants become disengaged, and that results in more disabled cameras and muted microphones. Then, you honestly start to wonder if they're even listening to you. Virtual meetings need to be more engaging, dynamic, interesting, and entertaining than what you'd expect for in person meetings.
When you start to doubt whether people are there, physically and mentally, it's time to step up your virtual meeting game.
It can be a bit tricky to keep all of your participants engaged and enthusiastic throughout the meeting. However, with a bit of intention, effort, and preparation, you can get there. Here are six ways to stand out and captivate audiences in virtual meetings and webinars.
Ready Your Meeting Space 
An intentionally designed meeting space positively impacts your virtual meetings. Clutter and distracting art top the list of don'ts when it comes to the area you hold your virtual meetings in.
Dos for your meeting space include:
Using a specific color scheme
Ensuring all furniture is functional and well-positioned 
Bold yet appropriate art pieces 
No clutter
Accessories you need for the meeting set up beforehand 
Also, don't be afraid to use multiple spaces for your virtual meeting. Switching up the scenery at some point gives participants permission to refresh, reset, and reengage. In addition to readying your meeting space, ensure your technology is ready.
Use Reliable Technology, Software, and/or Apps 
Low-quality video and a choppy internet connection can kill the spirit of any virtual meeting or webinar. And unfortunately, many of our participants suffered through at least one meeting full of glitches, delays, and lip-reading.
Doing a risk assessment before your virtual meeting or webinar can help you create a plan for potential challenges. For example, what do you do if there is a power outage? How do you navigate an unreliable wifi connection? Or how do you mitigate the damage of a cybersecurity threat like someone hacking into your meeting?    
With apps like Ecamm Live, you can improve the quality and professionalism of your virtual meetings and webinars by connecting mirrorless cameras, adding graphics, animations, and video clips, and even playing with green screen and backgrounds.
The next thing you can do to stand out in virtual meetings and webinars is deepen your communication skills.
Polish Your Communication Skills 
We all know the saying, "communication is key". This is especially true in a virtual meeting or webinar. The flow of your meeting is highly dependent on your ability to communicate clearly and effectively to your virtual audience.
You must be a great communicator if you want your virtual meeting or webinar to have the impact you're hoping for. There is a communication style that resonates best with your team or audience. Identify it and implement it to ensure the bottom line of your meeting sticks with each person. 
Self-education in communication is terrific, but some formal education may help you stand out even more.
Explore Formal Education 
Most people don't think about getting a formal education to help them host a better virtual meeting or webinar. But it's absolutely worth the thought and investment if you can swing it.
For instance, you can level up your virtual meeting skills with a presentation design class. A presentation design class can teach you the fundamentals of designing better presentations and how to best engage your audience with them. You could also take courses that help you with:
Public speaking
Navigating specific technology
Connecting with an audience
Leadership
Managing a team
Written and visual content
Another tip for standing out in a virtual meeting space is to allow your personality to shine.
Let Your Personality Lead 
Regardless of what you think, you aren't boring and predictable. You've got a personality to die for, and it's best to show it in your virtual meetings and webinars.
As tempting as it is to simply copy everything a "good" presenter is supposed to do, it just isn't realistic or natural. That inauthenticity and awkwardness will show up on camera and drive a wedge between you and your participants. Instead, work on loving yourself so you can build a personal brand or image you're proud of and one that stands out in a virtual setting.
Lastly, you must learn to read the room if you want your virtual meetings and webinars to be the best they can be.
Learn to Read the Room  
It's crucial that getting to the end of the meeting isn't more important than the people in the meeting. The ultimate goal is that each person leaves the meeting or webinar with something of value. Additionally, you want each person to feel confident and enthusiastic about thoroughly engaging. Learning to read the room can help with that.
Reading the room means being aware of an energy shift when it happens. For example, when the two-way communication stops with a particular subject. Or you see lots of yawns and low-energy body language.
When these moments happen, catch them in real-time and make adjustments to your presentation to rebuild that engagement. Don't be afraid to scrap an outline altogether when you feel something more important arises, split one meeting into multiple for a heavy topic, or let your participants tell you what they need.
Ultimately, when you learn to read the room, you can prioritize productivity and engagement over rigidity and routine.
Be Sure to Stand Out!
Standing out in virtual meetings and webinars is crucial if you want to prevent your participants' engagement from slipping. Implementing the above six tips can help you stand out and mesmerize your audience in any virtual meeting or webinar. 
This post was written and contributed by Jori Hamilton.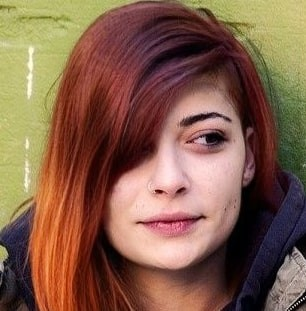 Jori Hamilton is an experienced writer residing in the Northwestern U.S. She covers a wide range of topics but takes a particular interest in covering topics related to business productivity and marketing strategies. To learn more about Jori, you can follow her on Twitter and LinkedIn.