Having a strong brand identity is vital to helping you stand out from the competition. It can help you to become more recognizable, build your reputation and, ultimately, get more sales.
Live streaming is a great way for you to engage with your customers and strengthen your brand identity. In this article, we're going to outline how you can use live video for branding. Let's get started.
Use live video to show behind the scenes of your business
One of the best ways to show your customers what your business is all about is by showing them behind-the-scenes. Live video is perfect for this!
Behind-the-scenes content can humanize your business. It shows your personality and promotes transparency. This is great for building your brand identity.
You can use live video to show a lot of different parts of your business. Here are a few ways:
Introduce your staff members
Take audience questions
Do a live office, studio, or store tour
Let's look at an example.

Prior to the last day of New York Fashion Week, Marc Jacobs, a luxury fashion designer, used live stream Instagram content to promote their collection.
Showing snippets of the fashion, the models, and how the show is put together gets people excited about what they had in store for the actual show, making this a very effective form of live stream content. The sneak peeks make the actual show seem exclusive and exciting, showcasing Marc Jacobs' brand personality.
If you have a big event coming up, it could be worth doing behind-the-scenes content leading up to it. This can help to develop your brand identity and get people excited.
For more inspiration, take a look at this behind-the-scenes live streaming studio tour with Luria Petrucci. It's a great example of ways to help your customers get to know you better and feel more connected.
Add branding to your live videos to make them recognizable
You can't build a strong identity if people don't know a live video comes from you. One of the easiest and most effective ways that you can make your live streams undeniably yours is through branding. This can include your logo, brand colors, graphics, banners, and more.
When live streaming, you'll want to incorporate your branding in a subtle, but noticeable way. Don't go over the top, but still ensure that people can tell the video is yours. Add your logo, create branded graphics and overlays, and even add your brand into your lower thirds and animations.
Pro tip: you can actually create pretty amazing graphics in Ecamm Live using Text Overlays.
If you need help with any of your branding or logo creation, Looka, an AI-powered logo maker, can help you out. Their service can help you find the logo and branding that's right for your business. When you're looking to develop a stronger brand identity, you might wish to give all of your designs a refresh.
Use your live streams to grow your social media presence
Social media is now one of the most powerful tools for building a brand identity. Because there are so many people on social media, you can use these platforms to help inject your business into the daily lives of your target audience. Using live streams on social media platforms can help you grow your follower count and show what your business is all about.
Many social media platforms, including TikTok, Facebook, and Instagram, have live streaming options where you can directly stream to or post video clips after they've been recorded. Keeping a schedule can help you stay on top of your social media posts, including your live streams — you could even use a bulk scheduling tool to ensure you post clips regularly for the next few weeks or months, thus ensuring that you have a lot of quality content being posted regularly.
If you need help managing the social media aspect of your business, take a look at SocialPilot's round-up of Facebook publishing tools. They outline the pros, cons, features, and costs of different analytics tools that can help you get the most out of your Facebook account. It's well worth checking out if you're wondering how you can maximize the impact of your live streams using social media.
Inject some personality into your live videos
Part of building a strong brand identity is injecting personality into your content. When you're live streaming video, there are a lot of different ways you can do this — you could use jokes, stand-out presenters, eye-catching graphics, or interesting background sets, for example.
Let's look at some examples of businesses who have incorporated brand personality into their videos well.

For instance, Babcock Injury Lawyers, a law firm based out of Louisiana, injects personality into their videos with humor and engaging scenes.
Several of their videos include a talking dog and a few jokes about how hard the firm works. Additionally, they wrap up their videos with a classic jingle to ensure people remember their phone number. This video shows that Stephen Babcock and his associates work hard and are willing to do creative work, too. Plus, it's incredibly memorable, which is what you want to achieve with your live videos.
Experian, a credit score company, also showcases its brand personality in its weekly live chats held on Twitter.
Every Wednesday, they cover a different credit score-related topic. To show off their personality, they use bright and engaging colors, display interesting graphics, and hold weekly gift card raffles. This shows that Experian is willing to make not-so-exciting topics fun and engaging — they work hard, and play hard! This makes their content interesting, attention-holding, and memorable. Consider how you can also achieve this with your live video streams.
Create a schedule for your live videos
If you have a schedule for your live videos, it will be easier for your audience to keep track of when they need to be online. Pushing out regular live videos weekly or monthly, for instance, can also make it easier for them to recommend your videos to friends, family, and colleagues, ultimately getting you more viewers.
When it comes to scheduling your content, consider what different topics you could post about regularly. Experian, as we have already mentioned, covers a variety of credit score topics. You could also host a monthly Q&A or a monthly employee spotlight feature, for instance. Regardless of the topic, be sure to hold your live streams at the same time each week or month. This will keep your viewer numbers up, as people will know when to expect you.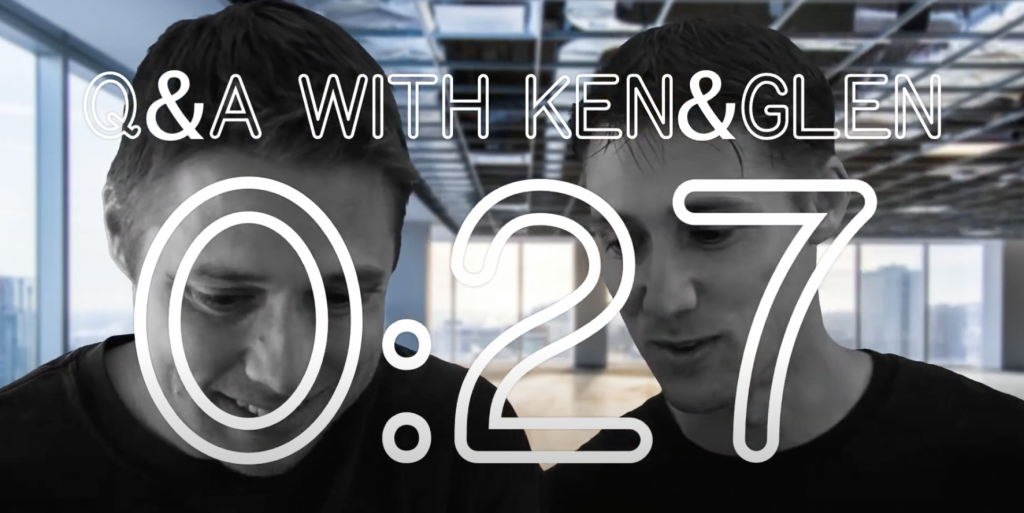 If you need help ensuring a consistent content output, check out the SEO templates from Loganix. Their content strategy templates can help you organize your marketing strategy and figure out when it will be best to schedule your live streams for the biggest impact.
Summary
Live streaming is a great tool you can use to engage your audience and build your brand identity. In this article, we talked about several different ways you can use live streaming to build your identity, including with logos, humor, behind-the-scenes content, and more. Get to work, and it won't be long before you're attracting a wider audience and making more sales.
This article was written and contributed by Alex Ratynski.

Alex Ratynski is the founder of Ratynski Digital, an online marketing consultancy that focuses on helping small and medium-sized businesses achieve their goals. He set up his company after working as a local SEO director for a dental marketing agency, where he helped to turn clients' ventures into thriving multi-million dollar businesses. He spends most hours strategizing SEO for his clients.