It's no surprise that video marketing can be a great way to promote your content. Videos make your messaging stand out as they are interactive and engaging. However, investing in video production can feel daunting since it requires technical expertise.
Given the time and effort involved in producing a video, planning your video project is important. Understanding the video production process can help you to reverse engineer your efforts and deliver quality videos. Here's a step-by-step guide to help you decode video production and help you excel in it.
Step 1: Research Your Audience & Build a Video Strategy
The success of any video depends on your knowledge of your target audience.
Unless you have a solid understanding of who you are talking to and their preferences or challenges, you might struggle to create top of the funnel content that resonates with your viewers.
Do your research. Create different personas for your audience based on preferences, age, demographics, and gender. If you already have your ideal customer personas defined in your marketing strategy, now is the time to use them.
From there, you can back all of the creative decisions involved in video production on straight facts and research.
Conducting online surveys, asking for customer feedback, and paying attention to the questions your audience asks online are all great ways to narrow down your audience. Be sure to also check out your competitors' audience, and use Google Analytics to collect demographic information or review your audience database.
Step 2: Decide On Your Message & Work On a Production Brief
Once you have some excellent research on your target audience, it's time to write down the core message that you'd like to convey to them.
Essentially, you need to think about:
What do you want your audience to do after watching your video?
What do you want them to think?
How do you want them to feel?
Once you've got your answers, you need to turn around to deliver something that will encourage your audience to think, feel and act that way— that's your video's core message.
For instance, Apple's iPhone 12 introductory video harped on the messaging of "the most powerful iPhone ever", focusing on its new 5G feature and robust exterior. The entire format of the video, animation, motion graphics reiterated the same message— power.
At times you'll need multiple messages conveyed through your video, but it's ideally good to keep to no more than a few key messages. The more messages your content contains, the greater the risk of baffling your viewers.
After you are sure of the messaging, start with your production brief. A video production brief is a guide that logs the entire production process to ensure nothing goes off-track. It covers details of everything your video's production process should entail— objectives, target audience, core message, budget, and timelines.
Here's a simple format that you can use to plan your video's production brief:
It's crucial to ensure that you list down all the vital data and research you have gathered during the planning stage. The brief should be as detailed as it needs to be without being overly long. Be precise and to the point.
Step 3: Write a Script & Create a Storyboard
Taking your video's production brief as a starting point, the next stage is to plan your creative approach. Essentially, this includes defining the overall concept of your video or what we call your video's run of show.
Tools like Ecamm Live make creating a storyboard easier by letting you build out each "scene" of your video in advance so that you can easily flow through the story as you're filming or live streaming your video.
Don't forget to think from your audience's point of view!
Your creative approach should heavily influence the writing of your video script. If your video tells a story, involves character, or is just a monologue, the script is an essential part of the process because the script outlines your content and forms the blueprint of your video.
Any great script needs to:
Be human and resonate with people
Be expressive and engaging
Be relevant to your target audience
Be simple and easy to grasp
Convey your core message
Once the script is ready, you can work on the storyboard. A storyboard is a visual presentation of your script.
The storyboard gives a clear visual of lighting, framing, transitions, and other technical aspects of the video. It can be delivered through a simple sketch or stock images. In short, your video's storyboard is like reading a comic book— you've got characters, a story, and loads of exciting twists!
Step 4: Plan & Schedule The Video Shoot
In this part of the pre-production process, everything that's part of the video shoot is planned and scheduled. Starting from securing a location for the shoot, getting the crew together, arranging shooting equipment, and ensuring everything is streamlined as per the production brief— this stage covers all things planning!
Remember that there are different kinds of video productions. If you're planning on recording the video yourself or live streaming, you'll need less than if you're setting up a full video production with makeup artists, technicians, and actors. The most important important part is to have a plan and to make sure that all involved members are aware of what's expected of them.
Step 5: Shoot & Edit Content
It's time to put all your planning into action. Your video's storyboard will be your bible here. Follow the sequence of steps from your storyboard when you start filming your video.
Put your director's hat on and make sure that everyone involved is ready to give their best performance. Check the lighting, location, and frame of the video during the shoot. Don't hesitate to take multiple shots if you aren't sure the first time.
Once all filming is done, the next step is editing.
Whether you're editing the video yourself (using tools like Descript to make it easier), hiring an editor, or have an in-house editing team, the most important part is to make sure your video shines and hits all of the important key messages that you outlined in your storyboard.
Here are some good practices when it comes to video editing:
Keep the video as short and crisp as possible
Check if your video snippets are stitched in a way that makes sense
Include a call-to-action at the end to initiate action from viewers
Get across the core message of the script
While giving feedback on your video, always be clear and specific to ensure everything sticks as per the brief. Lastly, keep some time in hand for changes and iterations.
Pro tip: if you live stream your content rather than record, you won't need as much editing on the other end AND you'll have multiple pieces of content that you can repurpose (live video, shorter video clips, audiograms, podcast, blog posts, and more).
Step 6: Add Graphics & Special Effects
Adding special effects and graphics might not be relevant to every video production process, as it all depends on your creative brief. However, it's good to add special effects if you want your videos to come to life.
You can use animated characters, fancy backgrounds, and motion graphics to change the look and feel of your video with the help of special effects.
Similar to editing the original footage, all additional graphics will follow the main script and storyboard to make sure they blend in with the rest of the video.
If you're live streaming first to create your video, you can add web widgets in while you're streaming to help bring your content to life.
Step 7: Add Music & Record The Voiceover
Videos are not just about visuals; audio plays an equally important role. Audio enhances the visuals.
A good edit must include audio to achieve the overall desired effect in the final production. Create an engaging sound mix to create a more realistic background score for your video. You can use video production apps to mix and test different sounds.
Usually, you need to buy a license or pay some royalty fees before using any music in your video. You can also use royalty-free music that's available for free download on the web, double-check for the credits and mention the artist in your copy. Or sign up for a service like Epidemic Sound to ensure you have the correct permissions to play sound clips and songs.
If you want to include narration in your video, going for a voiceover is a good idea. Feel free to have different takes while recording to have more flexibility while editing it. After all, you want to make sure the voiceover matches the video and comes out cohesively.

Step 8: Distribute and Promote Your Video
Congratulations, you've made it to the final step. Once your video content is shot, edited, and hosted, you can plan to distribute and promote the video.
As always, bear in mind your core message and your target audience while planning out your promotion.

In the digital age, there is no shortage of options to distribute your content. Depending on your target audience, choose your medium. You can use social media or paid ads if you'd like to interact with a gen-Z audience.
Pro tip! You can use tools like Ecamm Live to pull viewer comments on a screen to promote and increase engagement on your social media live videos.
Email marketing is another way to promote your content when you have a good database. On the traditional side of marketing, you can use PR events as well to publicize your video.
Videos also allow you to leverage television and cinema advertising. Of course, this may cost you a bit more, so if you have a good budget, then only consider these promotions.
The Bottom Line
Now you know all the basic steps to produce a video, and you're ready to kick start your first video project. All you need is some research to know your audience, then finalize your core messaging and create a production brief followed by a script and visual storyboard.
As you move to the production phase, plan your shoot and edit the footage. Don't forget to add some special effects and music to enhance the quality of your content.
When all the above bits are sorted, you are ready to start with the promotions to reach your target audience and reap the benefits of your video marketing.
This post was written and contributed by Matt Caron.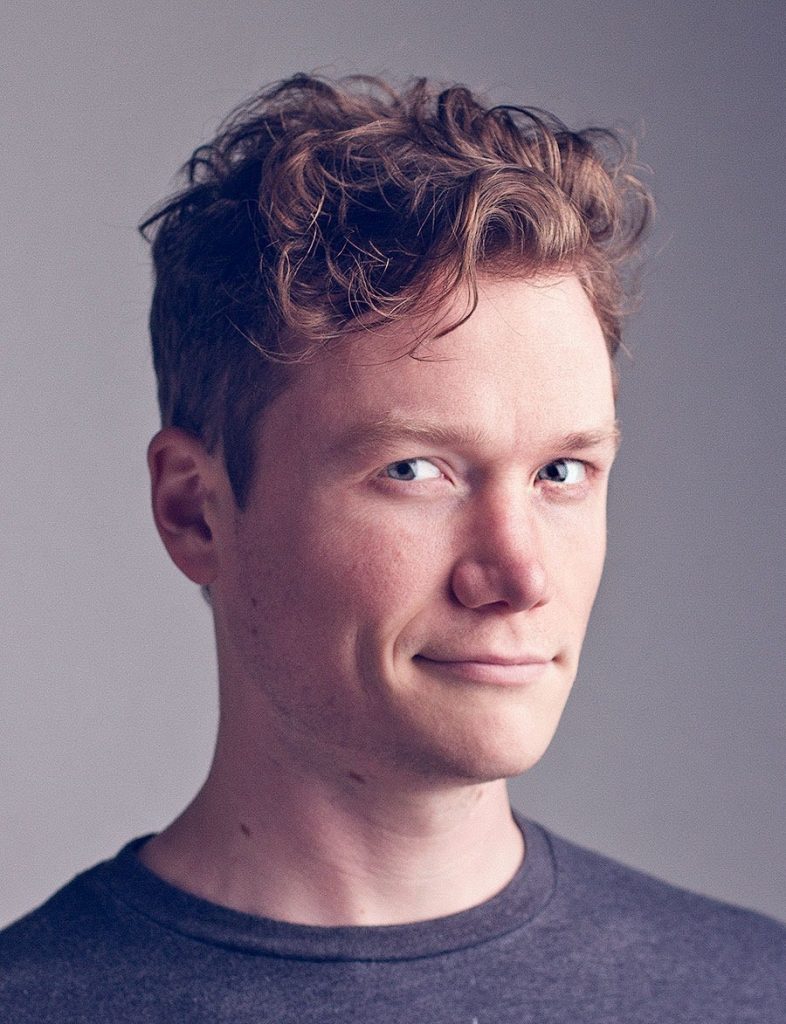 Matt Caron is a content marketer, writer, editor, manager, community builder, and UX/UI architect. At Ardent Growth, he helps companies create successful content and get the content ranking on Google.