The world has changed drastically in the last year, but especially how we function within our businesses. As the world changed around us, many of us were forced into a remote working situation, which may or may not have been welcomed. 87% of remote team members stated that they feel more connected to their coworkers when using a video conferencing app. According to Lifesize, 35% of respondents reported that using video conferencing apps made them feel more included in the company culture, too. When businesses include apps like Zoom into their daily operations, not only does it make tasks easier but it also helps your remote workers feel connected.
As a professional, you may not choose to use livestreaming as a form of engagement with your clients or your brand's audience. However, when using Ecamm, you have many features that will enable you to create content directly within Zoom, or other conference call platforms. Whether you are creating recorded videos for webinars or for building a YouTube audience, Ecamm is the right choice. Here are a few ways you can use Ecamm to create professional conference calls.
Improve Video Quality
Most video conference call platforms are notorious for having poor video quality, especially during large meetings. Using Ecamm enables you to improve your video quality when you use apps like Zoom, Google Meet, MS Teams, and more by using the Ecamm Live virtual camera. When you are representing your brand, this is a necessity. Clients expect all aspects of your online presence to remain high quality and professional.
92% of B2B marketers say that they use video for their core marketing tasks. Having high quality video is a must for businesses because it directly influences how your audience perceives your brand. Nobody will be eager to interact with your brand if it presents itself with poor video quality.
Add Graphics
One of the best ways to make your online meetings more professional is to customize your screen with on-brand graphics. Use Ecamm to add your brand's logo and website information to your screen, instantly making your screen stand out from the rest. Ecamm also makes it easy to share presentations using Keynote, PowerPoint, or Prezi during your conference calls.
30% of companies began using online video web conferencing for the first time due to COVID-19. Now that our world has changed so drastically, this number is only expected to rise. If we want our brands to maintain relevance, we must do our part to keep up with brands that are eagerly leaning into change. Using Ecamm to uphold your brand's professional image will keep you ahead of your competition.
Utilize Scenes
Ecamm offers a useful tool called Scenes. Ecamm's Scenes enable you to pre-set certain settings before your conference call so that you can switch between them quickly during your presentation. Having the option to change your settings by the push of a button lets you look your best without having to worry about the technical side during your meeting.
66% of executives view conference calls and real time data-sharing as crucial parts of their day-to-day communication. Maintaining a professional atmosphere while presenting through your conference calls is a must, and instantly builds rapport with your team, and your clients. Using Ecamm to uphold your brand's professional appearance will help to instill a sense of confidence within your team, and build a lasting relationship with your clients.
Increased Camera Quality
Ecamm makes it easy to make yourself stand out as a professional. Improve your camera quality by putting text and graphics directly on your screen. This immediately ensures that you stand out from the crowd during a Zoom meeting or webinar, also assuring instant credibility and professionalism.
77% of people using online web conference platforms said that they use video communication at work for large group meetings or company town halls. With such a large number of people actively using this platform, you must do all that you can to stand out. This includes increasing your camera quality with text and graphics, use Ecamm to place your brand logo directly on your video feed.
How Ecamm Helps Lawyers and Other Professionals
"We should at least look good on camera, and Ecamm technology takes it to another level," shares Brian Koscak, a Canadian corporate and securities lawyer. As professionals, video conferencing needs to go above and beyond in quality. When you interact with paying clients, presenting yourself professionally adds credibility and shows that you are invested. When working with colleagues or a wider audience, being able to present in an engaging way is possible using Ecamm's technology.
Whether you are hosting a large webinar or creating content for your YouTube channel, Ecamm has many features that you'll need as a content creator. Use Ecamm to enhance your conference calls and make your brand stand out among all the others.
This article was written and contributed by Goldie Chan.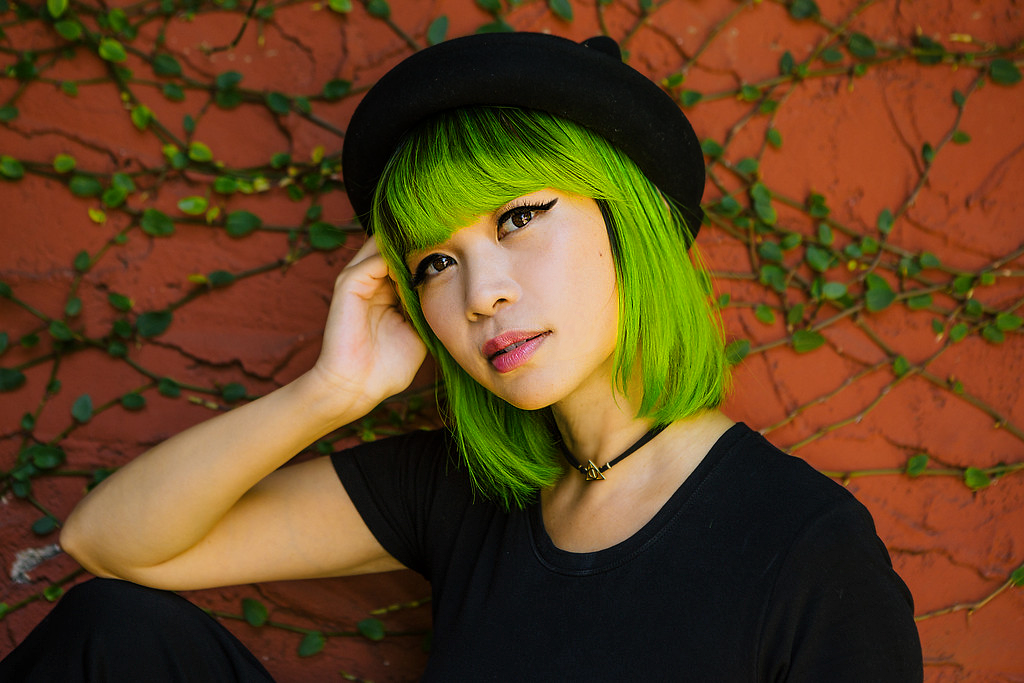 Goldie Chan is a global speaker, strategist and creative based in sunny Los Angeles, California who runs Warm Robots, a social media strategy agency and contributes to her widely-read Forbes column on "Personal Branding and Storytelling in the Digital Age.