There are currently over 2,000,000 podcasts and 48 million podcast episodes on the internet. With such a large demand, many businesses are choosing to capitalize by creating podcasts for their brands. However, content creation can get messy, especially when it comes to podcasts.
With so many different moving parts, having an organized and efficient workflow can be a challenge. Ecamm helps you to create a workflow that works for you and your team. Follow this podcast guide and make your creation process easier and more efficient.
Go Live
The first step to creating your Ecamm podcast is going live. Not only are livestreams a great way to engage with your audience genuinely and directly, but also a quick way to offer your content on different platforms. In the United States, 55 percent of the population has listened to a podcast, equalling over 155 million people. With such a large potential audience, your brand has an incredible amount of growth potential through podcasting alone.
With Ecamm Live, you can host a pre-podcast Q & A session and spend time building valuable rapport with your audience. Not only will this create lasting bonds with your clientele, but will also encourage more of your listeners to actively engage with your brand.
Upload the Podcast Video to YouTube for a Behind-the-Scenes Look
While 16 million people in the United States are avid podcast listeners, 30 million people are avid YouTube users. Posting your content to both of these platforms will allow you to reach an incredible portion of your potential audience. Many podcasts choose to upload video footage of their podcasts to their YouTube channels or members only viewing platforms.
As podcasts are audio only, most of your viewers are often left wondering about the faces behind the microphone. Offering behind- the-scenes videos is an excellent way to deliver your audience's preferred content. Trim off the countdown timer and any live Q & A that you don't want to include, now you have the perfect behind-the-scenes video to share with your most devout listeners. As 90% of digital consumers in the United States use YouTube, you are certain to find even more of your target audience to engage with your brand.
Use the Audio Files Provided by Ecamm Live
Now it's time to send your podcast to your podcast host. Instead of recording your audio separately, you can effortlessly do it all at once. When you use Ecamm Live, you are provided with audio files of your livestream (ISO audio feature). Send these directly to your host, and your podcast episode is ready for listening.
2021 holds the record as the year with the highest number of hours listened to podcasts – a staggering 15 billion. As the world has come to change, podcasts have grown immensely in popularity. In fact, by the year 2024, it's estimated that there will be over 100 million podcast listeners in the United States. This will allow you to easily connect with clients and customers that you may not have had access to previously.
Create shownotes
In 2020, 20% of people listened to podcasts on a weekly basis. Some of these people are readers, while others are strictly listeners. One of the best things about podcasts – you can cater to both. Using a tool like Descript or Otter.ai will allow you to transcribe your livestream and insert the transcription into your show notes. This way all of your audience, whether they are listeners or readers, can enjoy your content.
By the year 2020, 55% of the United States' population had listened to podcasts at least once. This shows that, as our work spaces and schools are changing, so are the forms in which we take in entertainment. 75% of podcast listeners listen to podcasts to learn new things. This is an incredible thing for brands – your audience eagerly wants to listen and learn from you.
How Ecamm Helps Podcaster, Nicky Saunders
"By getting Ecamm, it not only allowed me to level up my content, but it allowed me to create a podcast like no one has ever really truly seen," says Nicky Saunders of her experience with Ecamm. She remarks that functions like adding graphics, scenes, and overlays on podcast streams has completely reduced her post-production workload to get her content out into the world. The ease of inviting guests has helped her run professional podcasts, and feels that Ecamm has brought her brand to a new level. In the era of podcasts, she is able to flourish.
With 87% of podcast listeners saying that they enjoy listening to podcasts because they can listen while doing other things, brands need to adapt. In the era of podcasts, Nicky is able to flourish and provide content that is convenient for audience members in a busy world.
Now you've done the work ONCE, but you have many different pieces of content to distribute to your audience (live viewers, replay viewers, listeners, and readers), allowing you to reach an even larger potential audience. Whichever platform your audience prefers, they will certainly be thankful for the diverse content that you can offer them with Ecamm.
To learn more about using Ecamm with your podcast, check out The Podcaster Hour.
This article was written and contributed by Goldie Chan.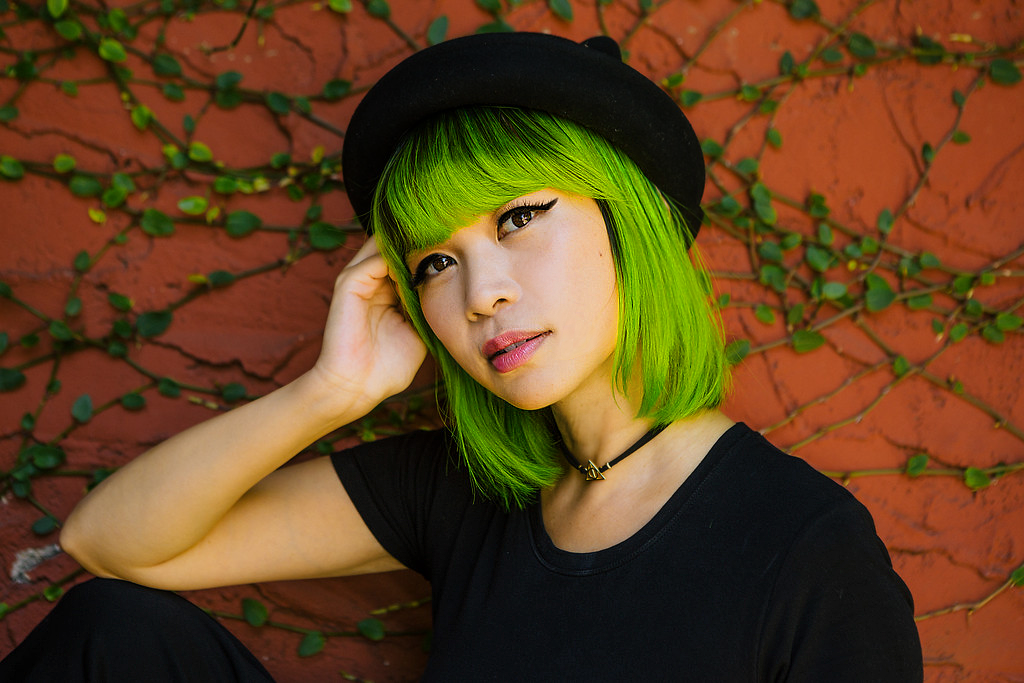 Goldie Chan is a global speaker, strategist and creative based in sunny Los Angeles, California who runs Warm Robots, a social media strategy agency and contributes to her widely-read Forbes column on "Personal Branding and Storytelling in the Digital Age.