A lot has changed within the last year – including how most businesses actually conduct their business. Many people have had to adapt to working entirely online when they never have before. As of April 2021, there are over 145 million active daily users of online conferencing platforms. As you probably already know, this can come with a large learning curve.
You may be accustomed to presenting to large groups of people in event halls, but now you're speaking to people on platforms like Zoom and Teams, using event tools like Hopin, Run The World, and HeySummit. Luckily, Ecamm makes it easy to present online professionally while using these platforms.
98% of people who responded to a study by Lifesize shared that web conferencing has helped them with relationship-building, both inside and outside of the company. When used correctly, web conferencing will become the most useful tool for your brand. Here are a few ways to use Ecamm when you're new to presenting online.
Use the proper equipment
94% of businesses who use online web conferencing shared that their company has benefited from greater productivity. This is an incredible statistic, and it proves how important it is to keep your brand current within the digital age. Taking the extra step to use proper equipment during your video conferences will only make your clients and team members want to be more involved.
You're probably used to using an entirely different set up than what you need for presenting online. When using conferencing platforms like Zoom to present online presentations, you will need a higher quality camera and wireless microphones so that you can move around freely. Ecamm's virtual camera is perfect for easily incorporating your own equipment to increase the quality of your video feed.
Use your own graphics
One way to make your brand stand out from the rest is to incorporate your own graphics and overlays into your presentation. When you use Ecamm during your online presentations, you can add these graphics directly to your screen, as opposed to only having them on your PowerPoint or Keynote presentations. This will certainly help your brand appear more professional to your audience.
Nearly half of the world's employees are expected to start using video conferencing platforms within the next decade. We already know that the world has changed how it deals with business in person versus remotely, however, we need to take this opportunity to acclimate our brands and to remain relevant. As the world grows we must shed our outdated business practices and allow our brands to grow digitally.
Actively engage with your audience
Ecamm makes it easy to engage directly with your audience during a presentation. You will maintain a professional appearance while you drag photos from off screen to overlay onto your feed. Appearance is a large part of succeeding in the digital realm, so make sure that your brand plays the part.
Due to COVID-19, 95% of all organizations worldwide are seeking new strategies to engage with clients. Thankfully, Ecamm offers interactive features that allow you to do just that. When you use Ecamm in your online conference calls, you can answer your viewer's questions in real time, automatically increasing your engagement rate.

How Ecamm Helps Presenter, Jan Keck

"I got so many compliments about how professional my setup is since I started using [Ecamm]," shares Jan Keck of his transition to the software. As a TED Talk presenter entering the pandemic in 2020, Jan found himself trying to figure out how to continue creating engaging experiences for his audience. Ecamm has helped him continue to connect with audiences online with various presentation functions, graphics, and being able to use DSLR cameras rather than built in laptop cameras for video conferencing.
Young professionals have stated that they expect high-quality results during their video conferences, 75% stating that they wouldn't settle for low-quality results. It is important to keep this in mind when engaging with your audience via web conference platforms. Your audiences hold you to high expectations, and your brand must meet these expectations in order to succeed – Ecamm helps Jan do just that.
Whether you are creating video content for webinars, or your brand's YouTube channel, Ecamm is a tool that you will find very useful. From adding your own graphics to engaging with your audience in real time, Ecamm enables you to stand high above the rest.
This article was written and contributed by Goldie Chan.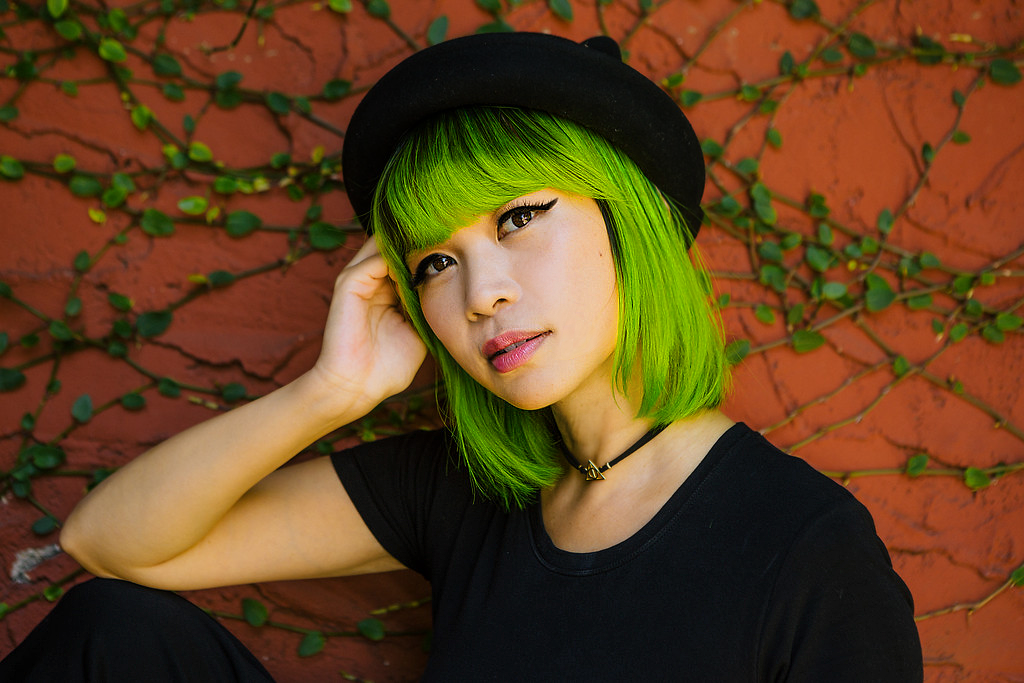 Goldie Chan is a global speaker, strategist and creative based in sunny Los Angeles, California who runs Warm Robots, a social media strategy agency and contributes to her widely-read Forbes column on "Personal Branding and Storytelling in the Digital Age.