It's an interesting time right now. The world is opening back up again and events are starting to change from only virtual to hybrid and some full in person as well.
There are many more opportunities now than ever for any live streaming expert to become a live producer, either remotely or on-site. Many are shifting from being behind the camera to helping clients from all industries create engaging and successful live video productions.
How do you go about onboarding clients as a live producer and ensure that the show goes off without a hitch? What are the things you need to think about?
Recently two of our Ecamm Live members, Ivan Barra and Jillian Morin, joined forces to show how you can use Ecamm Live to sign a new client and run an incredible event. This is their story.
Ivan Becomes a Live Producer
The Project
Take the Wisconsin Association of Cheer and Pom Coaches Regionals (and State Championship) virtual. The event included four regional events on the same day in Wisconsin at four unique sites that needed to be live streamed from behind a paywall. Depending on the region, each live stream broadcast was between 8-12 hours in length. That's over 40 hours of live content!
This meant that we needed to be on-site(s) and ready to go for a full day of live streaming.
The Tech
2020 Mac Mini 16GB ram, 1TB SSD with the new M1
Ecamm Live
ATEM switcher
Cal-digit TB3 hub
Elgato stream deck
Seetec monitor
LG 24" 4k monitor
Popup wi-fi unit
Blackmagic microconverter 3G
(2) Canon C10 Mk2
Cables. Lots and lots of cables.
Winning the Bid with an Online Pitch Deck
One of the things that has always attracted us to Ecamm Live has been its powerful simplicity. It's easy to use, but also fully customizable. We not only use Ecamm Live to run incredible live events, but we also use it to win new clients. We do this by showing them our online pitch deck (via their video conferencing app of choice and virtual cam). This lets us walk them through our pitch deck in the software itself. Using this strategy, we win the bid nearly every time.
I was already familiar with the power of Ecamm Live from my pitch decks, but I knew that there could be so much more that we hadn't unlocked yet. So I decided that we'd make one of our streams anchored by Ecamm Live. I also knew I'd need some help.
Save Our Streams!
I was feeling overwhelmed and needed support, so I was spending the evening in the Ecamm Live Community. That's when Jillian Morin, an incredible Ecamm Live expert jumped in to do an impromptu live. Jill was live in the Ecamm Live Community and she was taking viewers (of which I was one) through some "behind the scenes" of a hockey game. I knew immediately that we needed to connect. Jillian was gracious enough to meet via Zoom the next day. After talking about her workflow for her event, I threw out the idea of bringing her out to Wisconsin to help us manage our stream as a live producer.
I'm so glad things worked out the way they did. Jill was able to make arrangements to come to Wisconsin and help us run our site stream. And, needless to say, she nailed it. Jillian ran our "Ecamm Live stream" (one out of the four regional events), which totaled over 8 hours of live and pre-recorded content!
Three Site "Fails"– One Success (Can You Guess Which One Is Which?)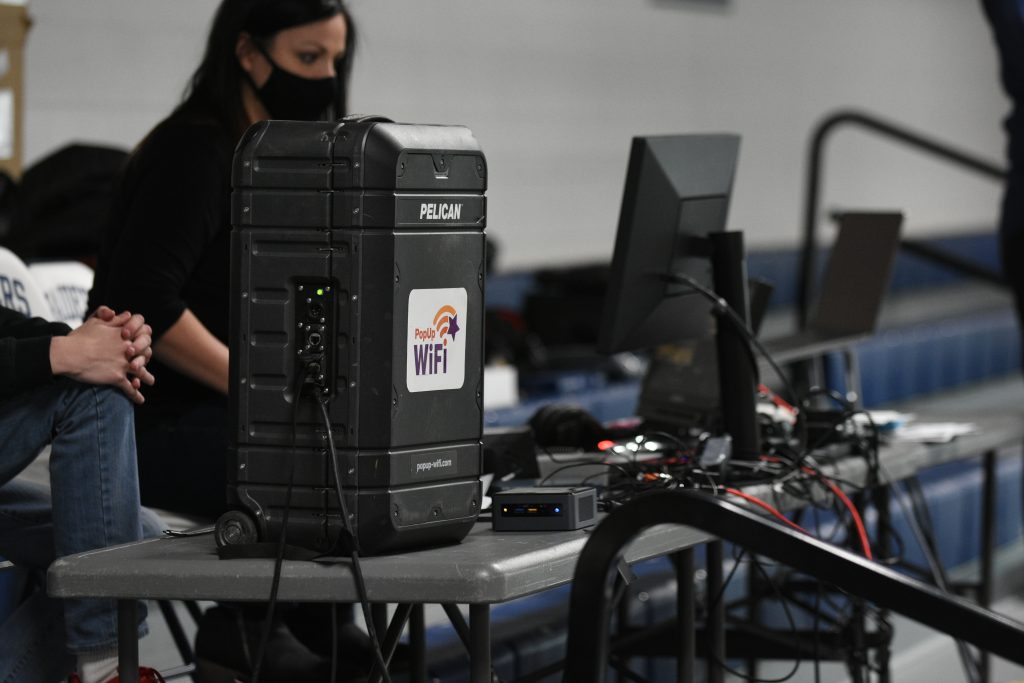 I can honestly say that without Jillian and Ecamm Live, our stream would have been very different. In fact, our partners at the other three sites were nowhere NEAR the professional level of live streaming that Ecamm and Jillian helped us provide. That in itself is another lesson learned! The other partners represented a long-standing live event company that unfortunately didn't produce the same results as we did with Ecamm and Jill's expertise.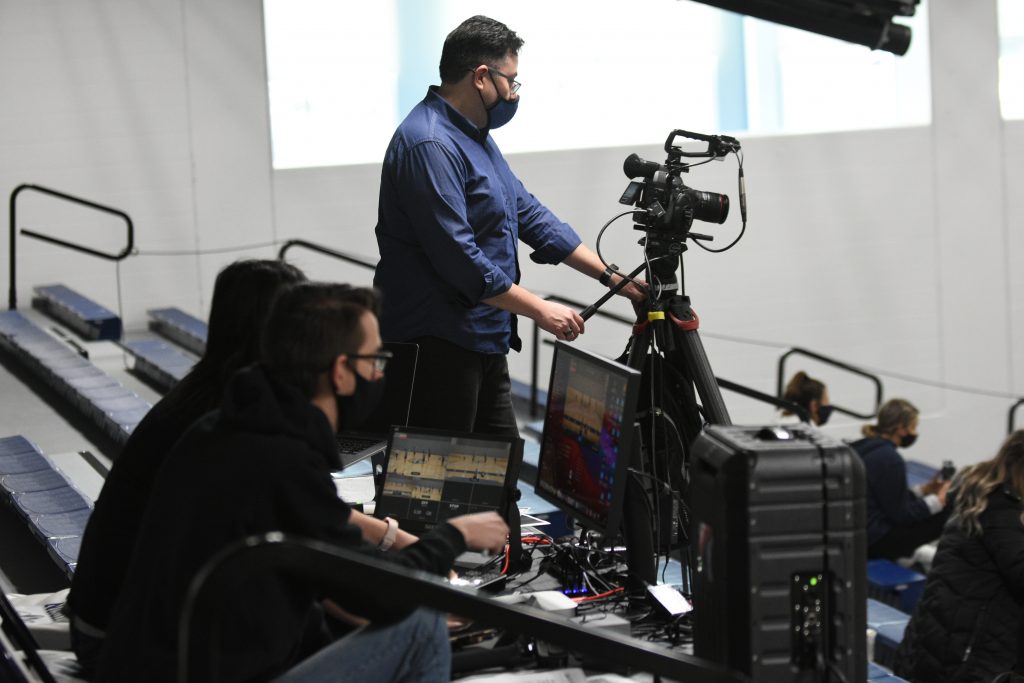 M1 Mac Mini: A Powerhouse Computer (That We Built Around)
Anchored by our brand new M1 Mac Mini, our show was nearly flawless in execution and processing power. That being said, definitely always have a backup plan. Backups are critical for live events. I wanted to ensure we had several plans in place to avoid a catastrophic failure. We had monitors, a back-up laptop, an ATEM switcher and much more. Thankfully, much of it wasn't even used because the M1 Mac Mini is a CHAMP.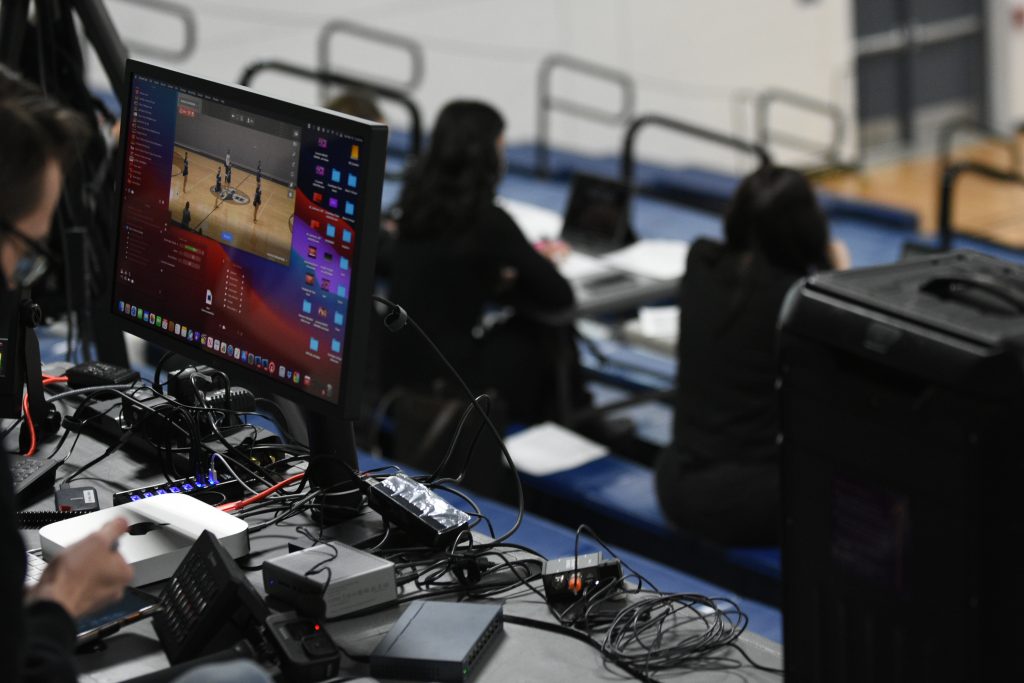 The Stakes: Our Audience (and our Client!) Were PAYING
We had over 600 people throughout the U.S., Canada, Hawaii, and the Dominican Republic, tuning in to watch these paid live streams – and it was critical that we got it right. That adds another level of stress and worry… especially in light of the issues our other three non-Ecamm Live sites were experiencing.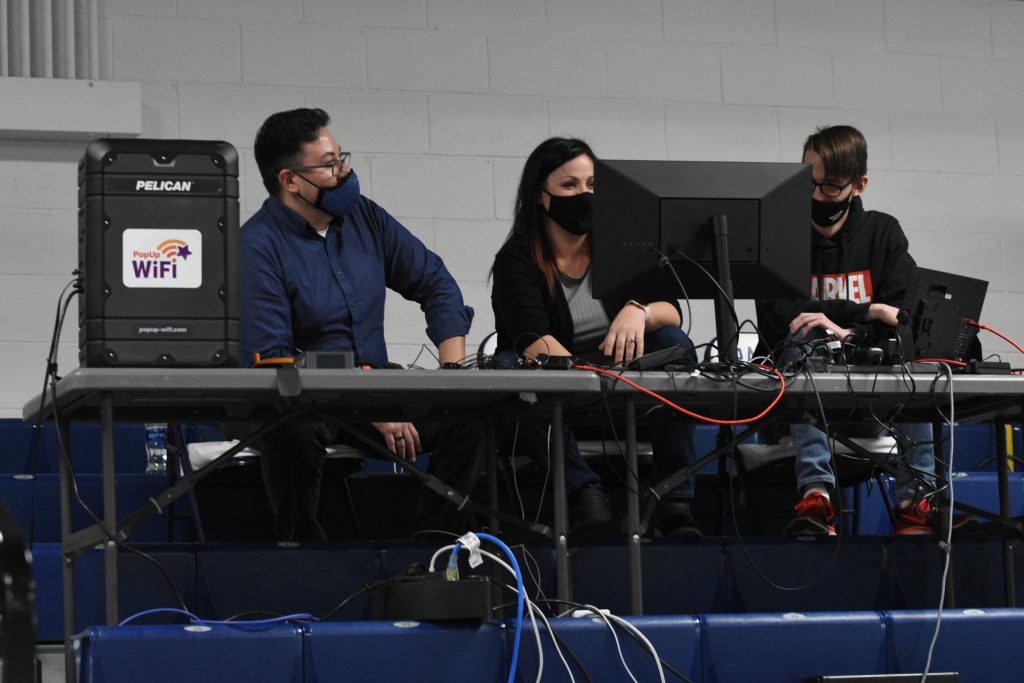 At the same time as planning out our live stream broadcasts, we also worked to build a platform for ticketing and to create an amazing viewing experience for our audience. This took a lot of work and planning as well. We weren't completely satisfied with this portion of our project and are actively looking to do more when it comes to ticketing and playback!
Write These Down: Lessons from a Live Producer
As you can imagine, producing a live stream from an event can be incredibly daunting. Check out these lessons we learned along the way.
Using Ecamm Live made our site stream REALLY stand out. (I mean that! We hired a live production company for the other three sites and their streams were no comparison to ours.)

If you don't have the time to dive in, bring on an expert to help. It makes a huge difference.

To successfully stream, you have to look at the paid and free options for software, streaming platforms, and more. Some streaming platforms will have time caps. Others will have further restrictions. For example: we were broadcasting re-mixed music and streaming for up to 12 hours, which meant we couldn't use YouTube Live.

Make sure you have "redundancies" in place. We had multiple cameras, computers, an ATEM switcher, and more to make sure we had a plan A, B, C, etc.

DON'T RELY SOLELY on "house" internet for on-location productions. We had a backup that SAVED OUR BACON. It allowed us to stream at two of our location sites, including our Ecamm site.

I feel confident that if you need to produce a long form live stream, Ecamm can help you do it. It's an amazing software back by an incredible community and rock star users like Jillian. It's great for live streaming and creating content for yourself, but you can successfully stream for paid clients as well.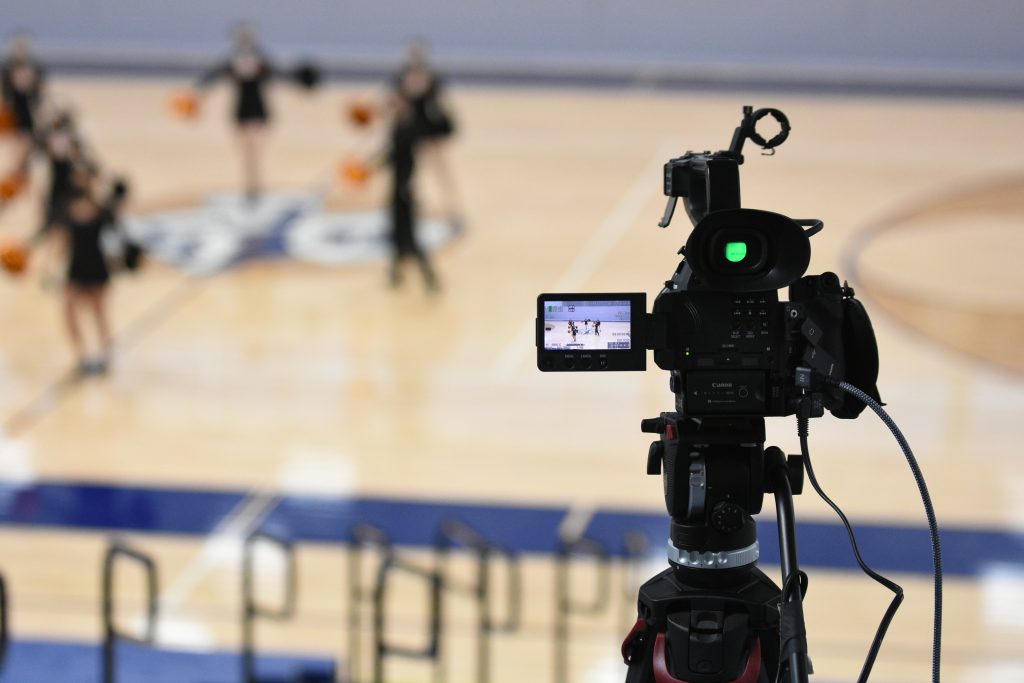 To read more about how to successfully live stream for your business (or for others), check out this great post from Oliver Jones titled "How Live Streaming Will Put Your Business On The Map."
Be sure to also check out Showrunner: Secrets from the Set and The Event Stream on YouTube to learn more about how to be a successful remote live producer.
This article was written and contributed by Ivan Barra.
Ivan Barra is the CEO of IBF. He's a Latino video producer based in the Midwest, specializing in serving the corporate and non-profit sectors. He leads a team of video content creators through video, strategy, animation, and distribution means. Ivan founded his company over 10 years ago while simultaneously working in the nonprofit world. You can find him online @ivanbarrafilms or his platform of choice for connecting professionally, LinkedIn.
Jillian Morin is the owner of Creative Communicators, LLC. You can find Jill on Instagram, on YouTube at MissJill, and many other social media platforms.