Whether you're just getting started in the world of video podcasting or you've been doing it for a while, you likely will reach a point where you ask yourself: what camera should I buy for video podcasting? There are tons of options out there and it might feel a bit daunting to know what the best option is for you and your podcast.
Don't worry. In this post, we're covering everything you need to know when it comes to choosing the best camera for your video podcast, live stream broadcasts, or even video presentations. And great news! You can actually use the same camera for all of your video needs. You don't need a specific one for video podcasting.
Watch the video podcast episode
Catch The Flow by Ecamm live every Tuesday at 12pm Eastern on YouTube. Audio-only episodes drop on Tuesdays on your favorite podcast platform.
Shownotes and episodes available at flow.ecamm.com
What Camera Should I Start With?
Guess what? You probably already have a camera you can use to get started with. This could be the built-in webcam on your laptop computer, a phone (your current one or one you've recently upgraded from), or an iPad. At Ecamm, we're big believers in starting with what you have and making updates as you go.
If you choose to use your phone as your webcam, you can try apps like Camo or Shoot to get the best picture quality and add in some cool additional features. The great thing about starting with your phone as your camera for video podcasting is that you can always keep it as a secondary or backup camera when you decide to upgrade.
Don't forget! Lighting matters as much as what camera you choose. Spend some time setting up the best lighting you have available. And then run tests to make sure everything is looking the way you want. Remember that if you're leveraging natural lighting, you'll need to do your tests at the same time of day as your recording or live stream.
Leveling up to Webcams
The next step up from your phone's camera or the built-in camera on your computer is a webcam. These days webcams are much more powerful and versatile then they were even a few years ago. Most webcams connect either by USB or wirelessly and come with a companion app to help you control camera settings and features.
Pro tip! If you're also using software like Ecamm Live for recording your podcast (yay you!), you'll have camera settings and the ability to add LUTs right in Ecamm, too.
Here are some popular webcams that we recommend: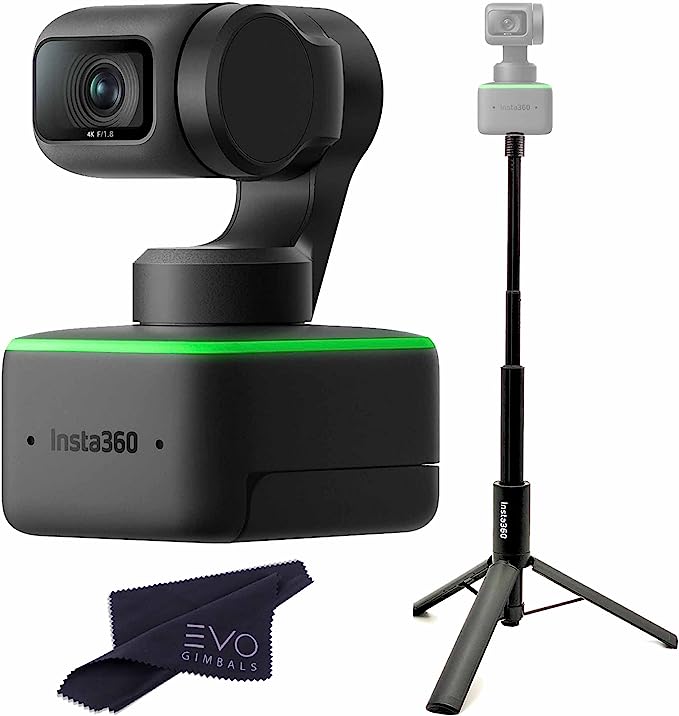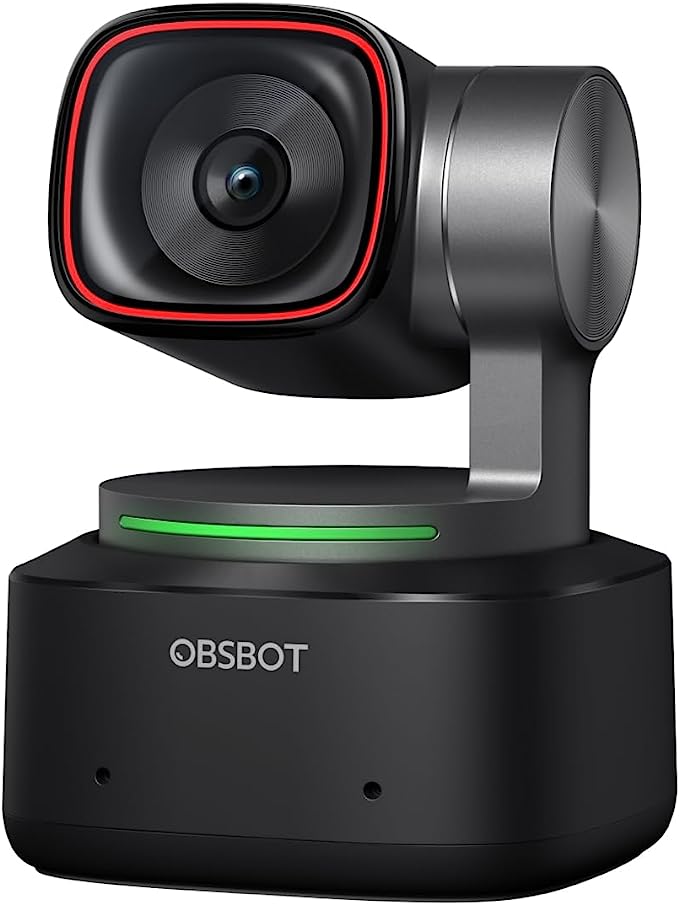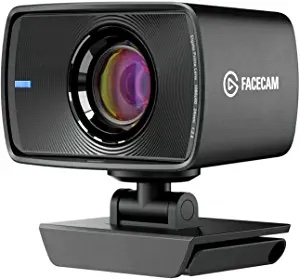 Both the Link and the Tiny cameras also include tracking, if you plan to be standing/moving during your video recording.
Choosing a Mirrorless Camera
There are many options when it comes to mirrorless cameras, but the four main camera companies are: Sony, Canon, Nikon, and Panasonic. At the time of this writing (July 2023), Sony cameras are the top choice for streamers and video podcasters because their auto focus capabilities are incredible. That being said, the other players in this space are quickly catching up.
When planning to purchase a mirrorless camera for podcasting or streaming, you'll want to consider a few things, namely:
What are you recording?
Where are you recording?
What features matter most to you based on the above two answers?
What is your budget?
For example: you may be looking to improve your picture quality and so the most important thing may be getting a 4K video output OR you may be recording or streaming on location and need a lightweight, portable camera.
One of the most important things to consider when shopping for a new mirrorless camera is that you're buying more than just a camera. You're buying into a camera system. You're likely going to want to choose a camera with interchangeable lenses rather than a fixed lens camera so that you can have options and versatility down the road.
You also may want to add more cameras or lenses, leverage dummy batteries, and share cables. Keep this in mind as you're making your choices.
Using a Mirrorless Camera for Video Podcasting
Connecting a mirrorless camera to use for video podcasting (or live streaming) is much easier these days than it used to be. You can connect most mirrorless cameras via USB or HDMI to your computer. Here are a couple of things to keep in mind when setting up your camera for podcasting.
If you connect via USB, you will see a slight reduction in the camera's quality. If you're looking for true 4K or high quality, you'll want to choose HDMI.
Connecting your camera via HDMI? Great, but you'll need an encoder (like a CamLink 4K).
Once you've got your camera connected, please make sure you either read the camera's manual or watch some videos to ensure that you completely understand the cameras features and how it works. You've just spent a lot of money purchasing your camera. It would be a shame to not know how to take advantage of all of its features.
Finally, run lots of tests and practice as much as you can. Our friend Diana Gladney always recommends that you spend at least a month getting to know your camera before you start using it for important productions.
Upgrading Your Gear
Once you've got everything working well and things are running smoothly, you can plan ahead for upgrades as needed. Here are our recommended kits for podcasting and live streaming.
Get Into The Flow with Ecamm
Want to catch The Flow live? Join us every Tuesday at 12pm Eastern on YouTube or listen wherever you get your podcasts.
If you have any questions for us, please send them to flow@ecamm.com or join us live.