Live shopping is evolving as a lucrative space for those who wish to dip their toes into it. From working with brands to starting your own show, the opportunities seem endless. If you're considering making a mark in this domain, here's a guide on how to get started and potentially earn a handsome sum on the side.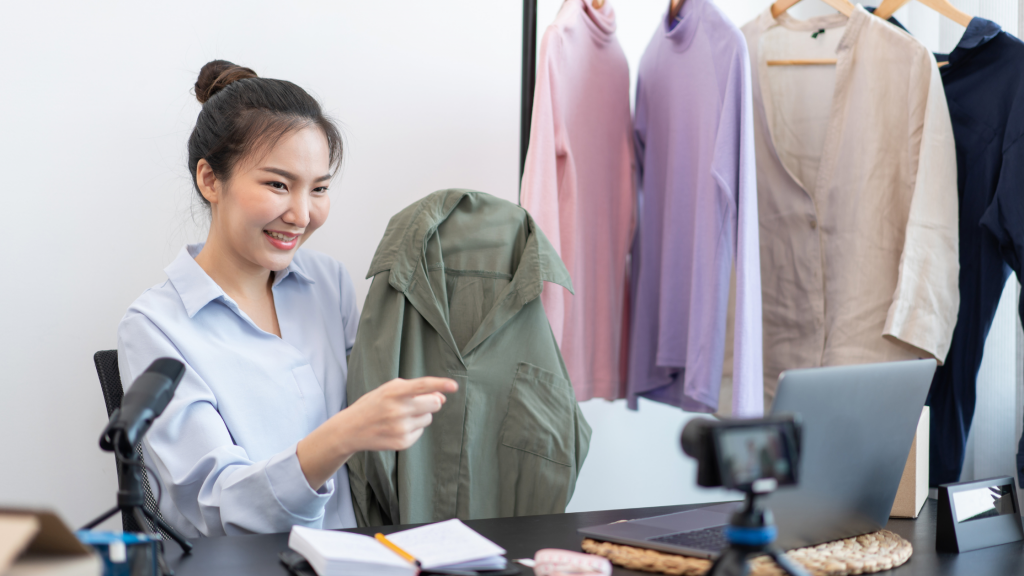 1. Produce Live Shopping Shows for Brands
Brands are constantly seeking fresh ways to engage with their audience and live shopping is a great way to accomplish that. It does have some hurdles, though. The main challenge? Cost. A brand could easily shell out anywhere from $10,000 to $50,000 per show without clarity on returns. The reality is that these costs can be too high for many brands and businesses.
A smarter alternative: Instead of producing one-off high-budget shows, offer brands something unique. Propose the idea of crafting a consistent channel, maybe with 4-8 shows every month for a span of 4-6 months. This consistency can be more beneficial for brand presence and audience retention. Rather than seeking influencers, they can train an in-house member or hire a seasoned streamer to host. By keeping the initial costs low, you can incrementally add more to the production value as the show gains traction.
Want to learn more about producing live shows for brands? Check out Showrunner: Live Selling and become a live selling producer.
2. Become an Amazon Live Seller
Amazon's platform is vast, and there's always an audience looking for product insights, reviews, and recommendations. By becoming a streamer here, you have access to this vast audience, allowing you to monetize your content effectively.
3. Create Your Own Live Shopping Channel
While it's tempting to build on established platforms, the real magic happens when you own your space. Platforms like eStreamly empower creators & brands to host shows right on their websites. The advantage? You can broadcast these shows across various channels – from social media to email, ensuring your audience can shop directly with their in-video checkout without hurdles.
If you're worried about product inventory, fret not. Platforms like Carro or FashionGo on Shopify offer high-end drop shipping services to kickstart your journey.
4. Launch Host Training Services
Live shopping isn't just about selling products; it's about engaging audiences. The issue? Most people find this daunting. According to the Live eCommerce Podcast, their most popular episode is titled "Are You Afraid to Livestream? Here's What To Do". This shows demonstrates that there's a significant demand for guidance in this space.
Your Opportunity: Become that guiding light. Offer training services that transform camera-shy individuals into confident hosts. Your role is to make the intimidating world of liveshopping feel welcoming, and in turn, create a new wave of creators ready to capture audiences.
The world of live shopping is vast and brimming with opportunities. By aligning your strengths with market demands, you can carve a niche for yourself and potentially create a successful side hustle.
About the author: Made in France, based in Atlanta, y'all! Nicolas Bailliache is the co-founder of eStreamly.com, a live and video commerce SaaS platform empowering brands, retailers and creators to engage shoppers and sell seamlessly using the power of shoppable videos. Live is shoppable on your website, a blog, emails and across social media.