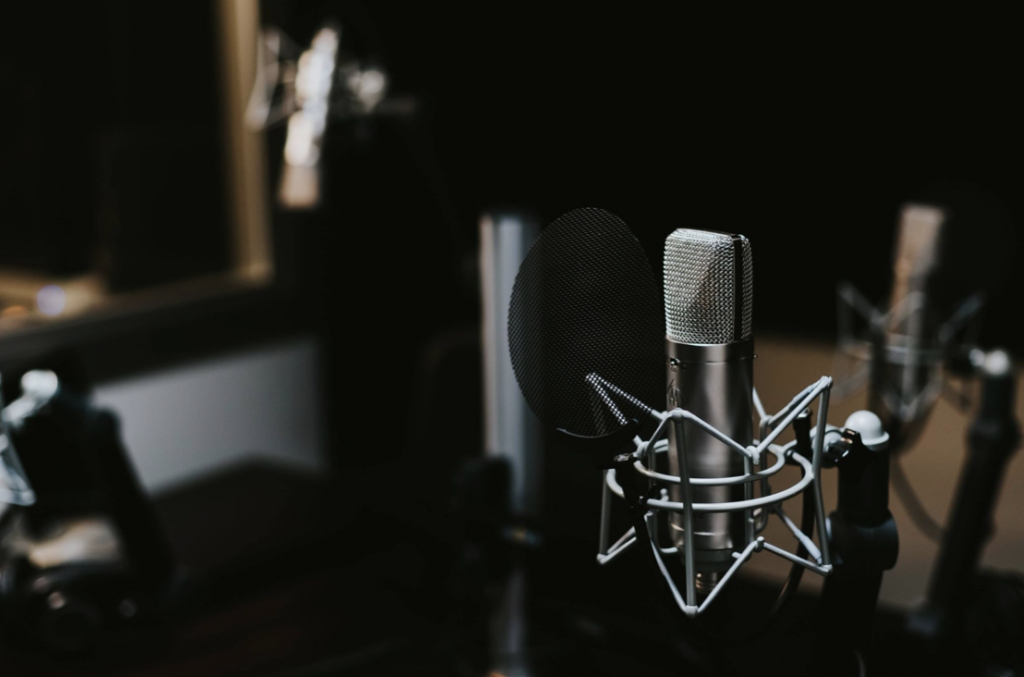 A podcast is a brilliant way to grow your personal brand and establish a foothold within your industry.
While we might find ourselves in a period of podcast saturation, there is still room for high-quality productions that appeal to a specific niche. Industry podcasts have an advantage in that they don't need to be mass market. They're specifically designed to appeal to a select group of enthusiastic listeners.
But what if you've already gone down this route and aren't seeing the results? How can you turn around your industry podcast and find listeners who enjoy your content and see educational benefits from it? Most importantly, how can you turn 40 minutes of audio a week into guest speaker opportunities and leads for your business?
Here are a few reasons why your industry podcast isn't finding the right audience.
The quality isn't there
First and foremost, a podcast looking to capture industry attention and appeal to a professional demographic needs to put forward a certain level of professionalism.
Business leaders, entrepreneurs and up-and-coming talent are all searching for great advice to push them even further and learn about industry developments, but they want this information from sources they can trust. In media production, quality is one of the main breeders of trust.
Quality can present itself in many ways in an industry podcast. This could refer to:
Audio and production quality
Level of expertise
Quality of guests
Having respected brand names and figures attached to it
All of these factors can (and should) be worked on over time (as we'll cover later on). It can be rocky getting a podcast started, but as time goes on you'll quickly work out what works for both you and your listeners in terms of production and presentation. However, the sooner you can land on that sweet spot, the sooner you'll see returns.
Don't be afraid to dedicate some time to making your podcast incredible, rather than something that sounds like the tenth most important thing you did that week.
Learn more about starting and growing a podcast from Ian Anderson Gray of The Podcaster Hour.
You misunderstood your target market
Hundreds of millions of people might listen to podcasts every day, but they're not all going to listen to your podcast.
In fact, that should never be your aim. You're looking to develop a specialist industry podcast. Mass appeal is important, but you want to provide a service and discussion hub for people serious about your industry and sector. In this case, limiting yourself is actually a better way of getting great leads!
Start fresh and conduct some simple audience research and profiling. Think about who you want to listen to your podcast and what they could offer your business.
Using social media tool developers (like Agorapulse, as an example), we can start to put together an audience profile in just a few steps. If Agorapulse were to develop a podcast, they'd likely want other digital marketing professionals, business owners and social media gurus listening to it. That way, they can direct them to their services. In this case, an audience profile might look something like:
Professionals
Aged 25-50
Tech-savvy
Working in a major city
Working in marketing
Has social media accounts
Already listening to other industry/social media marketing podcasts
Now do this for your business and ask yourself "are these the people I'm already attracting to my podcast?" If you're not sure, take a look at your social channels and comment sections to see what your audience is saying. From there you can start to make tweaks to both your podcast and how you market it to better reach this more appropriate audience.
Not enough (or too much) value placed on guests
The guest circuit has become an important part of the modern podcast scene.
Many podcasts, particularly industry-focused ones, live and die by the quality of their guests. Without them, there's not much meat on the bone, just a name-value host with a lot of questions.
This is a tricky road to navigate while trying to get a podcast off the ground. While guests present a brilliant opportunity to win over an existing audience, relying on them can lead people to turn off your podcast or skip weeks where they're not interested in who's joining you in the studio or remotely.
Ideally, you want people listening to your podcasts every week as routine listening, regardless of your guest or topic. This is developed through building your own unique personality and offering some variety. If guests aren't available, you should be in the position to host the show yourself. If it is a guest week, you shouldn't be scrounging around for just anyone to fill that slot. Have some confidence in yourself.
How do you fix it?
Now that we've identified some potential problems, let's take a look at some solutions that can refine your industry podcast and help it find the perfect audience.
Streamline your production
While many listeners (myself included) enjoy the charm that comes with a low-budget recording, it's certainly not for everyone. To stand out in the podcast market, you need to get below the hood of your podcast and work on development just as much as the actual end product.
Podcast production is a business in of itself, with hundreds of studios across the country offering a place for aspiring hosts to make a name for themselves. In Massachusetts alone, both Podcast Garage and Peerspace offer this service. This is a great way to get started, but investing in your own equipment is a great way to take yourself to the next level.
Whether it's in your basement or the corner of your office, consider investing in:
Mics with wind guards for you, co-hosts and guests (trust me, this is a no brainer)
A great mixer (creator bundles from leading podcast equipment suppliers are a good way to do this for cheap and ensure a complete studio experience)
Great editing display and HDMI splitters for multi-screen usage (when you're mixing multiple audio tracks and adding in additional features it pays to have more vantage points from a single high-definition multimedia interface output)
Software like Ecamm Live, which can help you produce not only a podcast, but a video podcast or live show as well!
Develop a schedule that works for your audience
In the world of podcasting, few things are as important as consistency.
Yes, we've spent this article proclaiming the importance of great audio quality and picking the right guests, but when your podcast drops is just as important as how it sounds.
A consistent and audience-friendly schedule is the key to keeping viewers listening. Got a mainly West-Coast audience? Make sure you're up to date on their time zones. Want to become part of their daily commute home? Time your episodes to drop just before 5 every day to catch them as they head out the office. Want to push people to your website? Give them something to listen to on a lazy Sunday. Loyalty built through routine and consistency is a big part of listening.
The right schedule has been key to many podcasts finding their niche. Take self-help podcast as Good Job, Brain! as an example. They took a simple topic and allowed their audience to integrate it into their morning, becoming as routine as cooking eggs and having a shower.
You've got this!
By following the tips and tricks above, you can end up with an industry podcast that is not only professional, but approachable as well. Give these changes a try and watch your audience develop in no time.
Need more help? We've got you covered. Check out The Podcaster Hour for step-by-step tips on how to plan, produce, and promote a podcast yourself.
This post was written and contributed by Elliot Mark.
Elliot Mark is a self-taught ecommerce entrepreneur at Ecommerce Platforms, with a particular passion for content production and branding. When he's not trawling for the latest ecommerce news and trends, you can find him cooking up something tasty, shooting pool, or deep in a good book. Share your book recommendations with him @EcomPlatformsio.