How to Get Started with Livestreaming
If a picture tells a thousand words, then a video is easily worth a million. Video is a powerful medium that has the ability to change hearts and minds, teach, empower, and entertain. Video can also be incredibly time consuming and expensive to produce.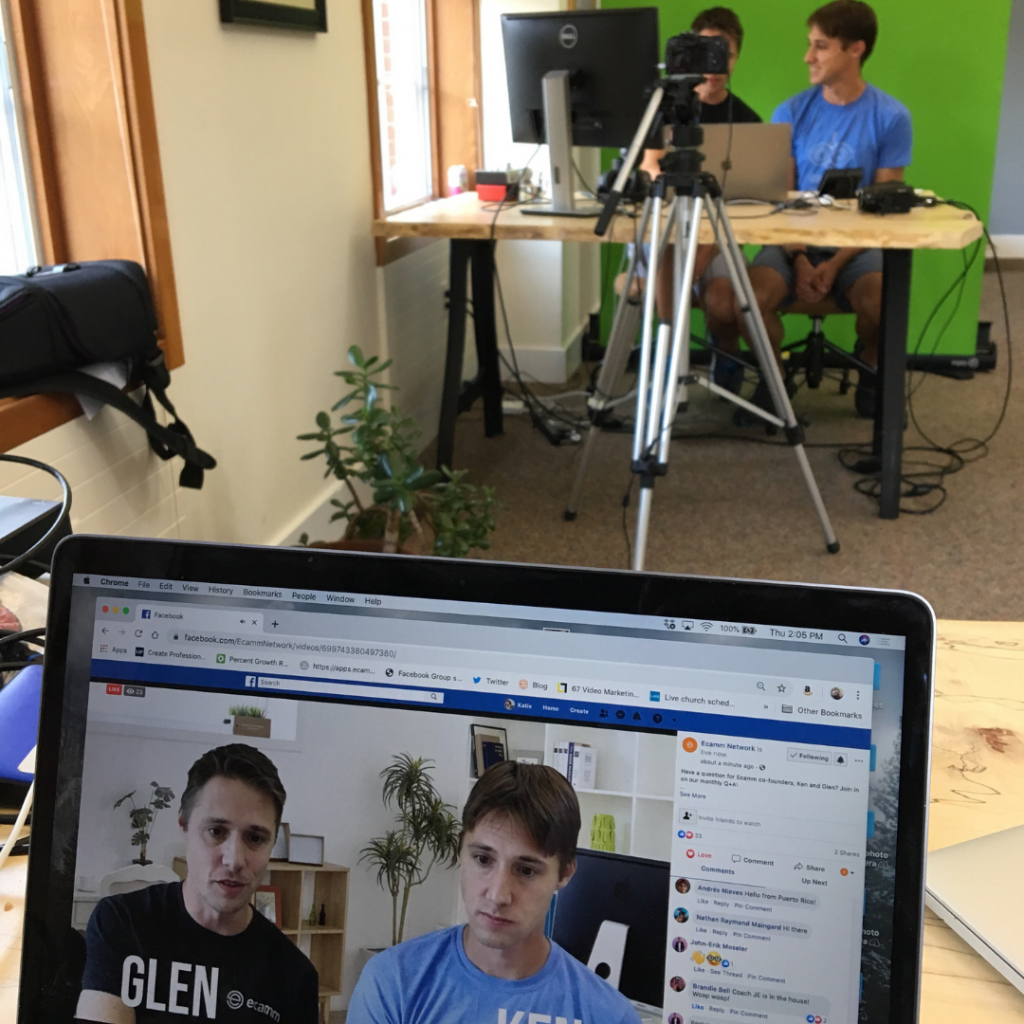 Unlike heavily produced videos, live video content is easy to create, affordable, and has an automatic distribution plan built right in. It allows you to get your content directly out to your audience and also get real-time feedback. Win win.

So what is livestreaming, exactly?

Livestreaming is the ability to broadcast live video out to viewers across the internet. The most popular platforms to broadcast to are Facebook, YouTube, and Twitch. Livestreamers broadcast everything from live events to webinars to tutorials, interviews, Q+As, product reveals, behind-the-scenes, and more. There are tons of fantastic ideas that can be brought to life with live video.
Why bother with live video?

There are a lot of great reasons why you should be leveraging live video. Here are just a few:

People love it.
Video continues to be the most popular medium online. People prefer watching videos to reading blogs or social posts. According to Social Media Today, viewers will watch a live video approximately 3 times longer than a pre-recorded one.

It's authentic.
Live video allows you to directly engage with your customers, followers, and fans. Bonus: You can learn valuable insights from your customers through these engagements.

Video drives sales.
According to HubSpot, "businesses using video grow company revenue 49% faster year-over-year than organizations without video."
What are the most common livestreaming platforms?


There are tons of places that you can livestream to, including your own website or blog. By far, the most popular are the major social media platforms: Facebook, Instagram, YouTube, and Twitter. Also in the mix is Twitch, which has its roots in streaming video game content, but has grown substantially and is now a major livestreaming platform for all kinds of content.

Do I need software to stream?

You can absolutely begin livestreaming with some great ideas and a phone, but that can be limiting pretty quickly. Once you're ready to create professional-quality livestreams, you'll want to invest in a software to help you do things like add your branding, share your screen, schedule out your livestreams, bring on guests, and much more.

There are lots of different software options out there that vary in cost, ease of use, and functionality. Ecamm Live is a Mac software that is specifically designed to be easy for any level of user, powerful, and packed with professional features.

What about hardware?

You don't need a ton of hardware to get started with livestreaming and we always recommend starting small and growing. All you'll need to get started initially is a Mac computer (can be a desktop or laptop) with OS 10.2 or newer and a built-in webcam and microphone.

If you want to take it up a notch, consider also getting a DSLR camera and tripod so you can improve your video quality. Ecamm Live works with any DSLR camera, but is easiest with a Canon DSLR.

If you've been livestreaming for a while or are wanting to kick off with more equipment, you can visit our gear guide for more recommendations.

What should you stream?

The most popular things to livestream are:

Behind-the-scenes
Interviews
Q+As
Sneak-peeks/product launches
Tutorials/how-to
It's a great idea to start with a regular day and time so you can build up momentum. Consider going live once every other week.

How to promote your live video

There are many ways to promote your livestream broadcasts, including social media, blog posts, and email blasts. The easiest way is to schedule your livestream on Facebook using Ecamm Live. This creates a post on your wall (or in your group) letting users know when you plan to go live and allowing them the ability to get a reminder. The post is sharable and anyone can leave comments or share the post, helping to boost its reach. When the day/time comes for you to go live, the post will automatically turn into your live video — keeping all of the momentum you've built.

Ready to get started? Download a free trial of Ecamm Live today.