Are you using live streaming as a repurpose engine for your content? If not, why not?
Live streaming has become one of the most popular ways for brands to reach and engage their customers online. This is specifically true on on social media. Today, almost every social media platform has their own live streaming feature. You can use apps like Ecamm Live to take your video content out to your audience wherever they are. 
The social platforms are certainly on the right track. 82% of users prefer live videos compared to regular social posts.
Instagram's live streaming feature, Instagram Live has been a powerful tool for brands and businesses. Since Instagram has an engagement-based algorithm, it's helpful to go live in order to grow your reach on this platform. Going live on Instagram means that your feed is immediately placed on top of your followers' Stories tab.
So how do you extend the life of your live videos? Luckily for you, we've been trying to crack the code on ways to do this. Check out our five tried-and-tested ways to repurpose live streams for your Instagram Feed.
Create a recap album post
Your most authentic content can come out of a live video. One great way to get started is to repurpose that content in an Instagram carousel post.
Simply list down three to five key takeaways you want your followers to remember about the live video. If it's a product, these could be its best features. For an in-depth talk, extract the important statements or quotes you want your followers to take note of. Add design elements and text captions to add dimension and depth to the story you want to tell. You can use Instasize, a photo and video editing app that has a curated selection of fonts and effects that will surely make your content pop. 
Trim clips and post key parts of your live stream on your feed
Did you know that Instagram posts containing videos get 38% more engagement than those that just have images? Your live videos are a powerful resource for video content that can make for some great viral marketing. When you're using Ecamm Live to live stream, you'll automatically have all of your videos saved right on your Mac. So you can trim up your video, repurpose it, and give it new life on Instagram.
Pro Tip: you can record a video in Ecamm Live in square or tall format so that it's sized perfectly to use on Instagram. Simply go to the Options menu and choose what works best in the Stream Aspect drop down menu.
In the above image, you'll see that financial literacy media platform Nerdwallet (@nerdwallet) posted an important snippet from their live stream on their Instagram feed.
Be sure to find 10 to 15 seconds of your live video that conveys the key points of your video. This could be the apex of humor or the most important talk points or lessons depending on your topic. To make your video more digestible, you can add background music and text captions for viewers who preview the video on mute.
Pro Tip: if you use a tool like Descript, you can use your video's transcript to find the best moments to clip up and share.
Repurpose live videos into product teasers
A live video can recreate the experience of trying out a product in a store. Because of how digitally-connected we now are through e-commerce and logistics platforms, most shoppers won't go out of their way to visit a shop in person. However, this lack of tangibility might prove difficult for launching new products, which more often than not, customers would like to try for themselves before making the purchase. This is where live streaming can work to your advantage. Use the feature to show off your products in real-time to help build trust with potential customers.
To repurpose your live videos into product teasers, you can clip out sections of your video to show quick glimpses of your product or the results of using it. For example, if you have skincare or makeup products like Fenty Beauty, you can show quick cuts of your model trying on or applying the product. The trick is to take advantage of the human element of a live video and use it to build up awareness and excitement.
Transform clips into GIFs
If GIFs aren't part of your brand's Instagram content strategy, they should be. For one thing, GIFs are more interesting than images as they add energy and dynamism to your feed. Second, people love to share GIFs. Content platform Giphy has more than 100 million users who share their irreverent GIFs daily. Most importantly, they allow your brand to showcase its personality and fun side your customers may not always see.

You can easily find GIF-able clips in your live videos. All you need to do is find a fun two to three-second clip from your full video. Make sure the clip is quick, packed with action and share-able. GIFs often have a humorous caption since these videos have no sound.
To create a GIF, you can use a design tool like Design Wizard that can easily help you turn a clip into the next viral GIF.
Create shareable quote graphics with snippets from your live video
Quote graphics remain one of the most effective content types on Instagram. Branded quotes are highly-shareable, show off your brand's character, and have the opportunity to speak directly to the user.
The great thing about live videos is that they're usually rich with quotable audio. Select the most meaningful phrases uttered by your live stream host and turn it into a beautiful quote graphic or an audiogram.
Pro Tip: Make sure to use your brand colors so that the artwork will seamlessly mingle with your feed.
Use the quote to grab your audience's attention, the rest can be explained in your caption. According to Fohr, in 2020, a caption with 405 characters is the optimal length to drive engagement. It's a great opportunity to go beyond selling your product and build a real connection with your followers.
Start Leveraging Scenes and Content Planning
You're probably really excited to get started with planning out your next live video. However, to make things easier, we suggest strategizing on the types of content you want to get out of your video before you hit that "go live button." You can use Ecamm Live's Scenes feature to lay out your live video Run of Show so that you can make sure not to miss any of the content pieces you want to share live (and repurpose later!)
Once you've identified and planned out your content pieces, it will be easier to trim the clips later on. Prepare your video script with your message and brand voice in mind and build that script right into your run of show so that you can flow through everything quickly and easily without missing a beat.
Even if live streaming is about being authentic and personal, it's still crucial to plan ahead to save you from the headache of editing and searching for reusable content.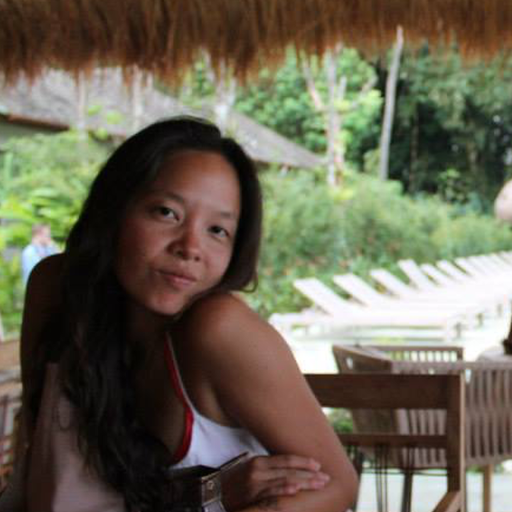 This article was written and contributed by Denise Langenegger. Denise is part of the team at Instasize, a content creation toolkit for anyone editing photos and online content on mobile.