Live streaming on a budget is absolutely possible. You can get started quickly and easily without a bunch of fancy equipment. In this article, we're going to cover how to get started with what you have and work your way up to better quality gear without spending a fortune.
Want to compare gear guides? Here are a few:
In this post we'll cover
Budgets and setting expectations
Gear recommendations
Watch the full episode
Go LIVE Now! is a weekly live video show hosted by Luria Petrucci of LiveStreamingPros.com. You can catch new episodes each week on Facebook and YouTube.
Want to know what gear Luria is using? Check out the full Go LIVE Now! gear guide.
Let's Talk Live Streaming Budgets
Before we dive into talking about live streaming gear, we should start off with a bit of background on budgeting.
Budgets are relative. I often recommend the Sony A6100 as a good budget camera, but it's a $600 camera and some people might find that incredibly expensive for getting started. I came from a broadcasting background, so $600 is a budget-friendly camera to me. It just depends.
So in this post, budget cameras will be reasonably priced, but not as low as $20. The goal of this post is to get you the best possible gear for as little as possible.
Remember that this is an investment in yourself, in your content, in the videos you're producing, and in your reputation.
Price Gouging
Let's talk about price gouging before we move into the actual gear.
Because of everything that's going on with the pandemic, there are a lot of price gougers out there selling webcams, microphones, and virtually anything to do with live streaming at prices that are nowhere near what they originally are.
For instance, we just looked for the Logitech C 920. That camera is normally about $50. Right now, it's $124. So that's what we're talking about. There's a lot of price gouging going on right now, which makes it really hard to find good deals.
Now there are other companies creeping up on Amazon with cheaper things. Like for instance, I'm getting ready to test this capture card. This was a $30 or $40 capture card. I'll be testing that to see if it's anywhere near as good as the ones that are being price gouged right now for $200 or $300. Just be aware, some of the things that we say are great normally are a lot cheaper than what you may find online at the moment, so you may need to pivot a bit based on price.
Budget Cameras for Live Streaming
If you're looking for something that is better than your built-in webcam, we recommend the Logitech C920, C930, or C922. I recommend the C922 most out of those three because it does 60 frames per second. I love streaming 60 frames per second because in broadcast, it just looks better. In fact, you'll likely get comments on the quality of your stream just with that simple change because most people are streaming with 30 frames per second. The Logitech C920, C930, and C922 are all really popular, so it may be difficult to find them at an affordable price right now.
The Logitech Brio 4K is a $200 webcam, but I'm not personally a fan of that one because I've had issues with colors and stuff like that. If you're going to spend the price gouged price for the C922, then I'd recommend going with the Razer Kiyo webcam instead. It's $179, but it has better video quality and a little ring light already built into it so that's helpful.
If you want to step it up to our quality, then we'd recommend purchasing the Sony A5100 or Sony A6100. The A5100 is more affordable. You can sometimes find it for about $250. We think the Sony cameras are hands-down the best cameras for live streamers because they work right out of the box. Also their autofocus system is just amazing. So if you're somebody who shares products, it's a great camera for you to have.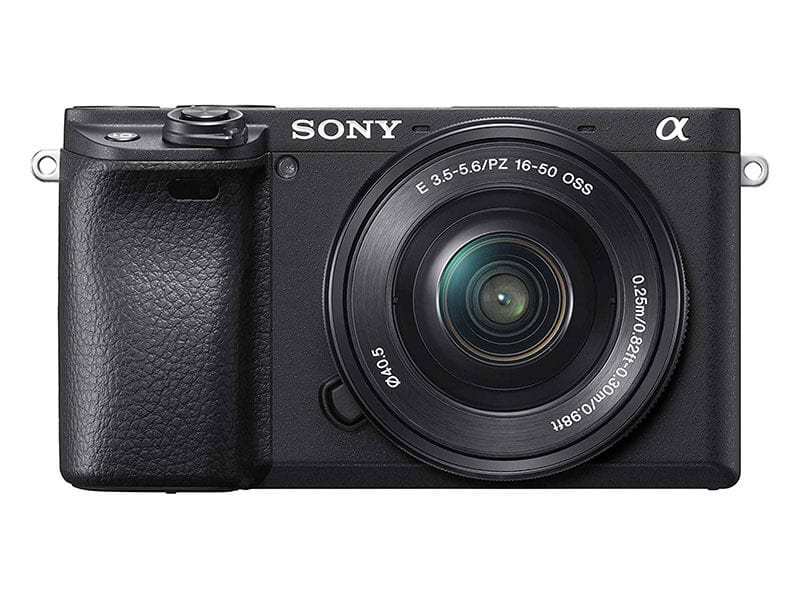 When it comes to budgeting, the best plan is always to start with what you have (could be your built-in webcam or your iPhone) and stream with that until you can save up and jump to a better camera. A phased approach is always the best way. You'll also want to keep streaming and saving until you can actually afford to make a change that's going to be a considerable difference rather than just a baby step. You may not have $500 right now, but that doesn't mean you should spend the $150 you have on a camera. It might just be a better option for you to wait until you get to the $500 and can buy the camera that is going to make the biggest difference long term.
Capture Cards
A capture card is essentially a device that is the middleman between your DSLR or mirrorless camera and your computer software. In many cases, you're going to need a capture card in order to live stream using your camera.
With Ecamm Live, you can actually connect many DSLR or mirrorless cameras with just a USB cable (and no need for a capture card). You can see the full list of cameras that connect with USB here.
That being said, the quality is always going to be best if you have a capture card.
Our first recommendation for capture cards is the Elgato HD60S+. It's not the cheapest option out there (you can take a look at the Pengo HDMI Grabber), but it is a great option that works well.
Microphones
Let's talk about microphones. A few that we'd recommend that are budget-friendly are the Blue Yeti Nano and the ATR 2100. The ATR 2100 has both USB and XLR connection so it can grow with you. David would say it's not the most beautiful mic in the world, but it is a good option to start with USB and then go XLR.
My favorite microphone is the Samson G Track Pro.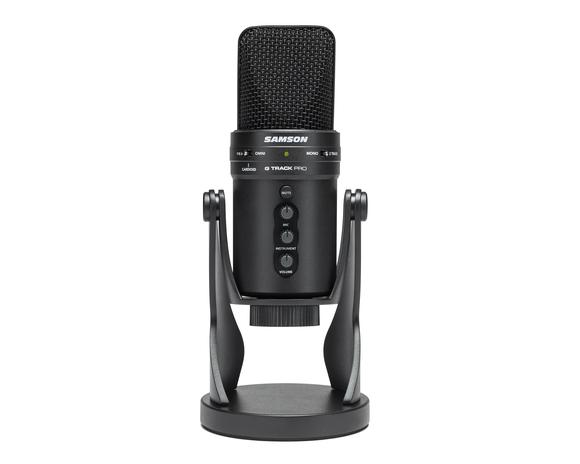 It is more expensive, so it's not budget friendly per se, but I've been using it a lot because it works right out of the box and I haven't needed to make any adjustments and it's a great mic.
Lighting
Okay, so we've talked about cameras, we've talked about capture cards, we've talked about mics… let's move on to lighting because that's the next thing that you need to think about.
If you're looking for budget-friendly lighting options, we'd recommend the Neewer Ring Lights. They're easy to set up, color accurate, and cheaper than other options like Prismatic. They're a great option if you're just getting started.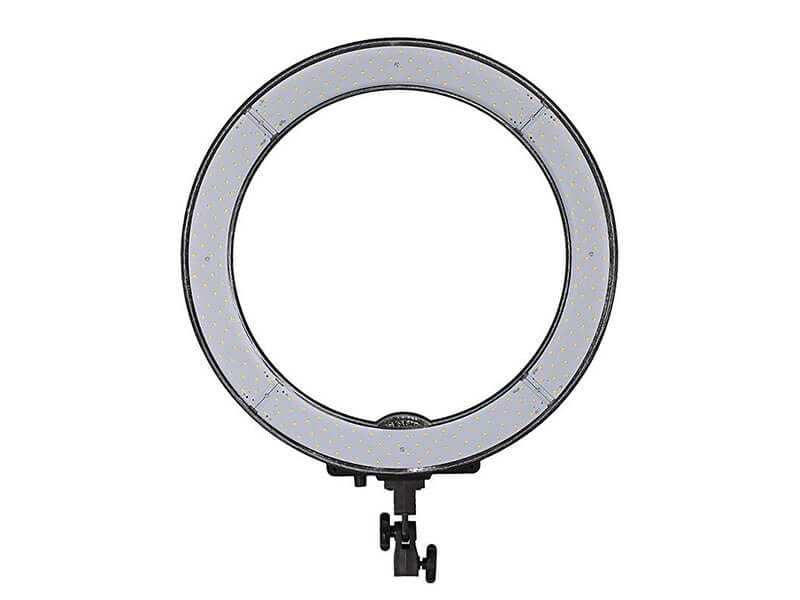 We're here to help!
Wherever you are right now with your business, you're not alone and we're here to help. Go LIVE Now! is a weekly live show on YouTube and Facebook. If you join us live, you can ask your questions at the end of each episode. If there's a subject you want us to cover, let us know in the comments below.
Want to learn more about Ecamm shows? We have lots of amazing shows to choose from so you can take your live streaming to the next level.
Or…
Join the Ecamm Live Community to network with other live streamers like you.
Snag some free Ecamm Live training with Luria.
Get help from the Live Streaming Pros in Creating Your Own Dream Studio.